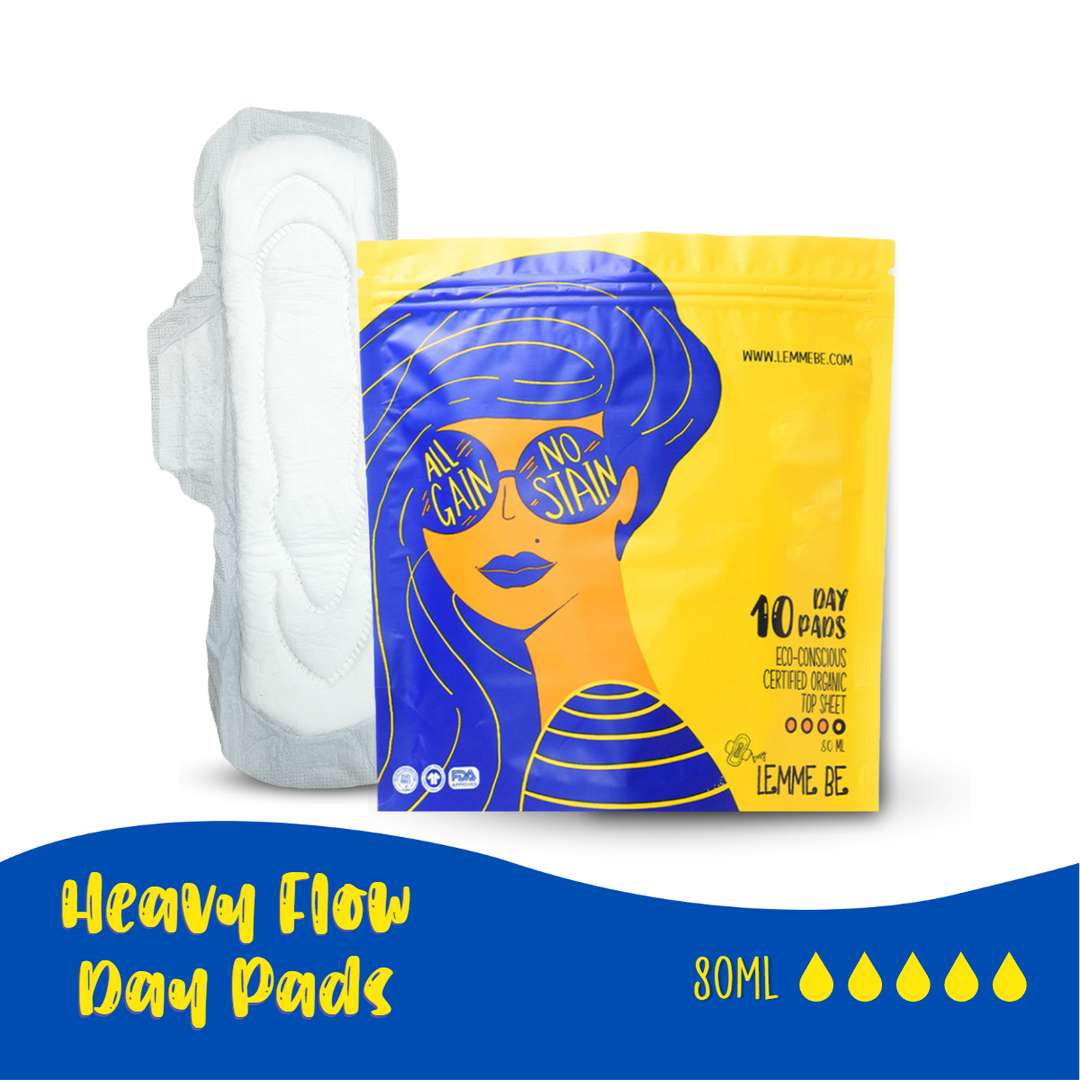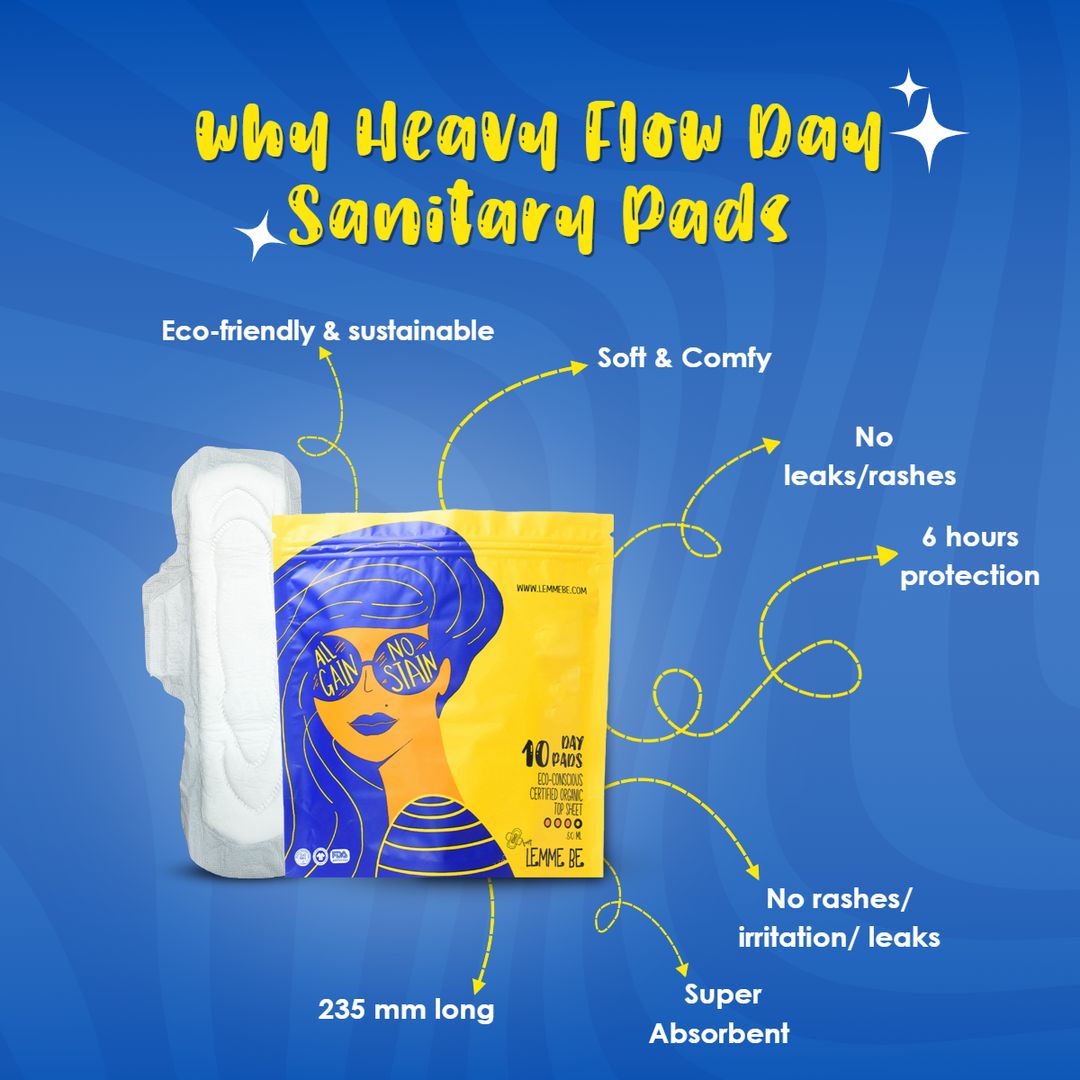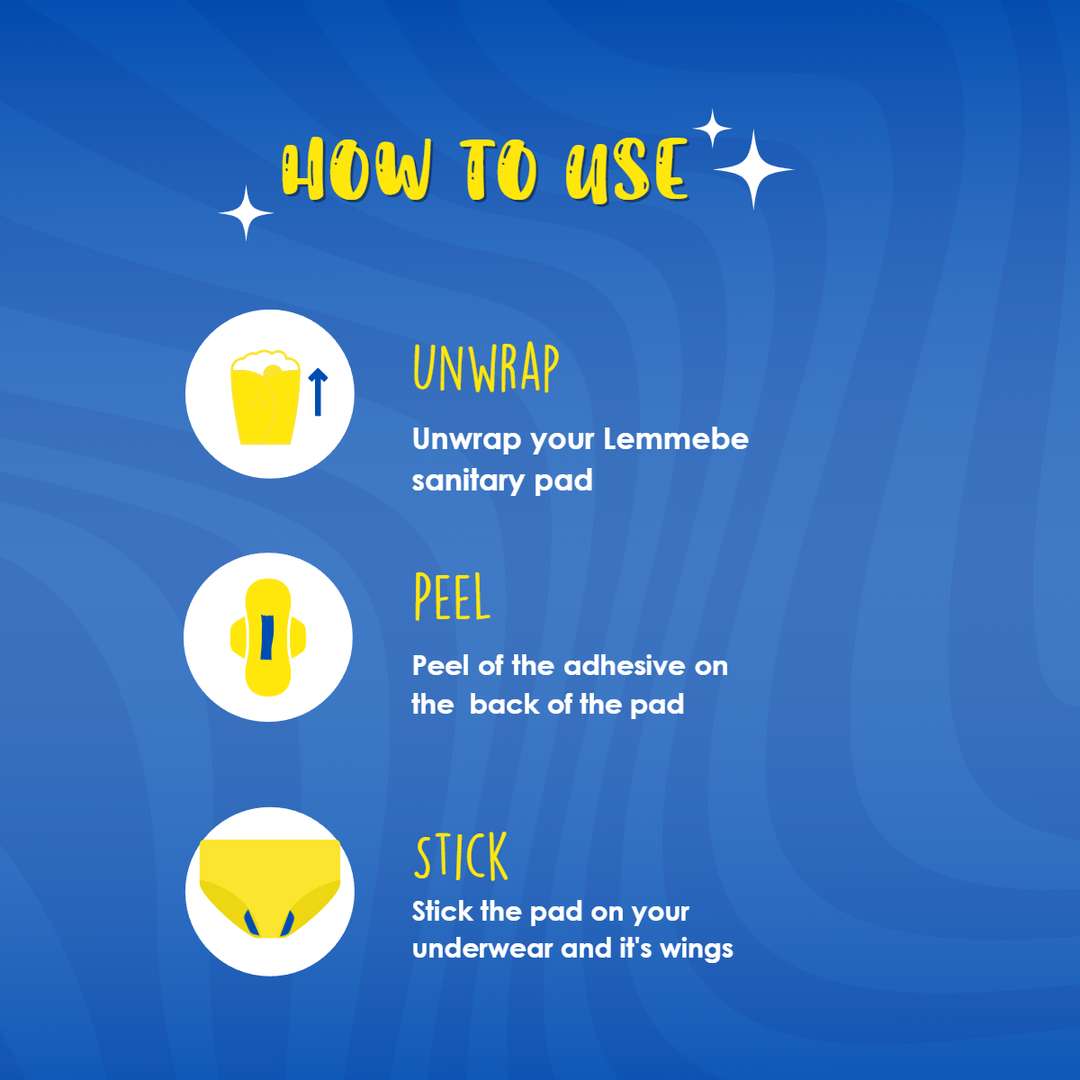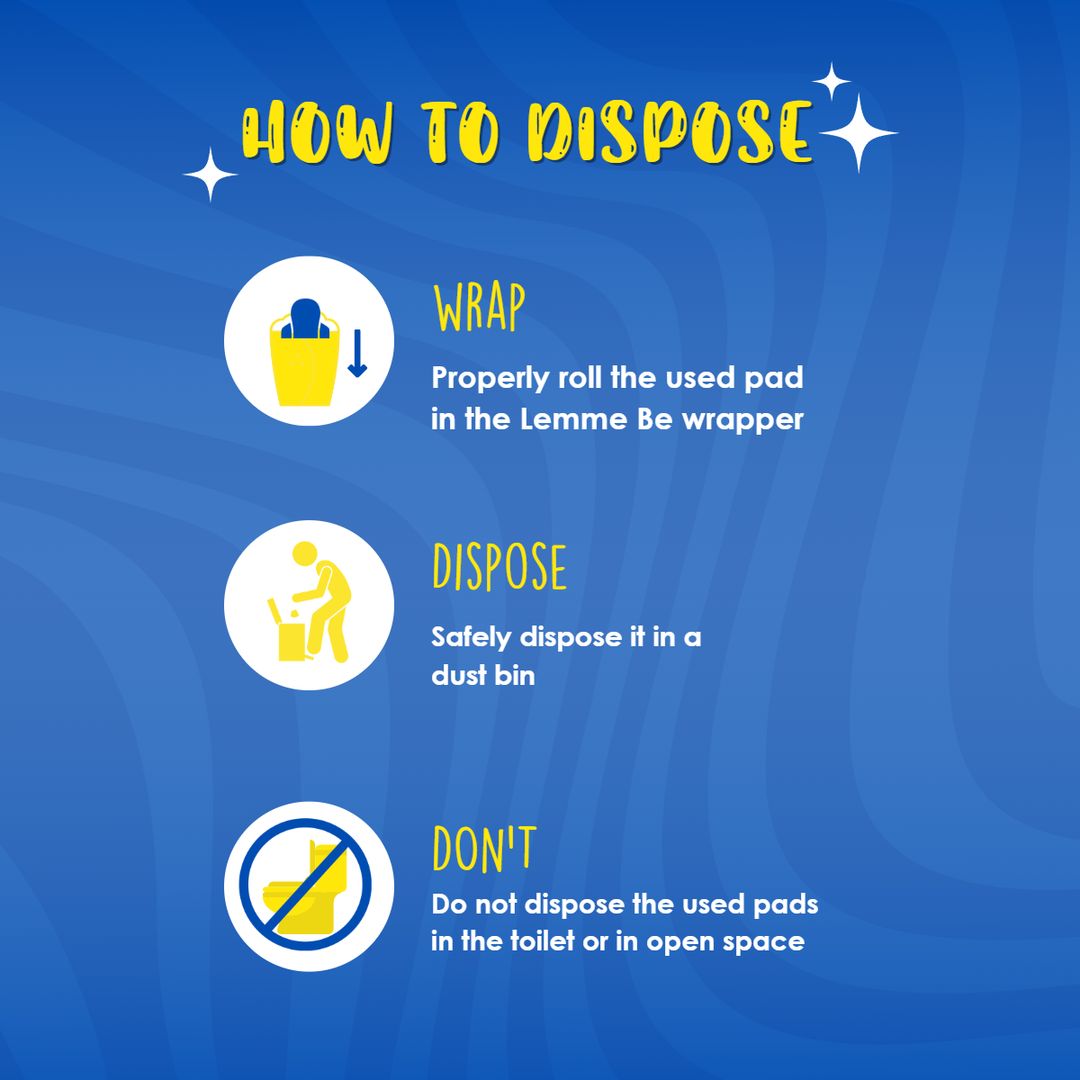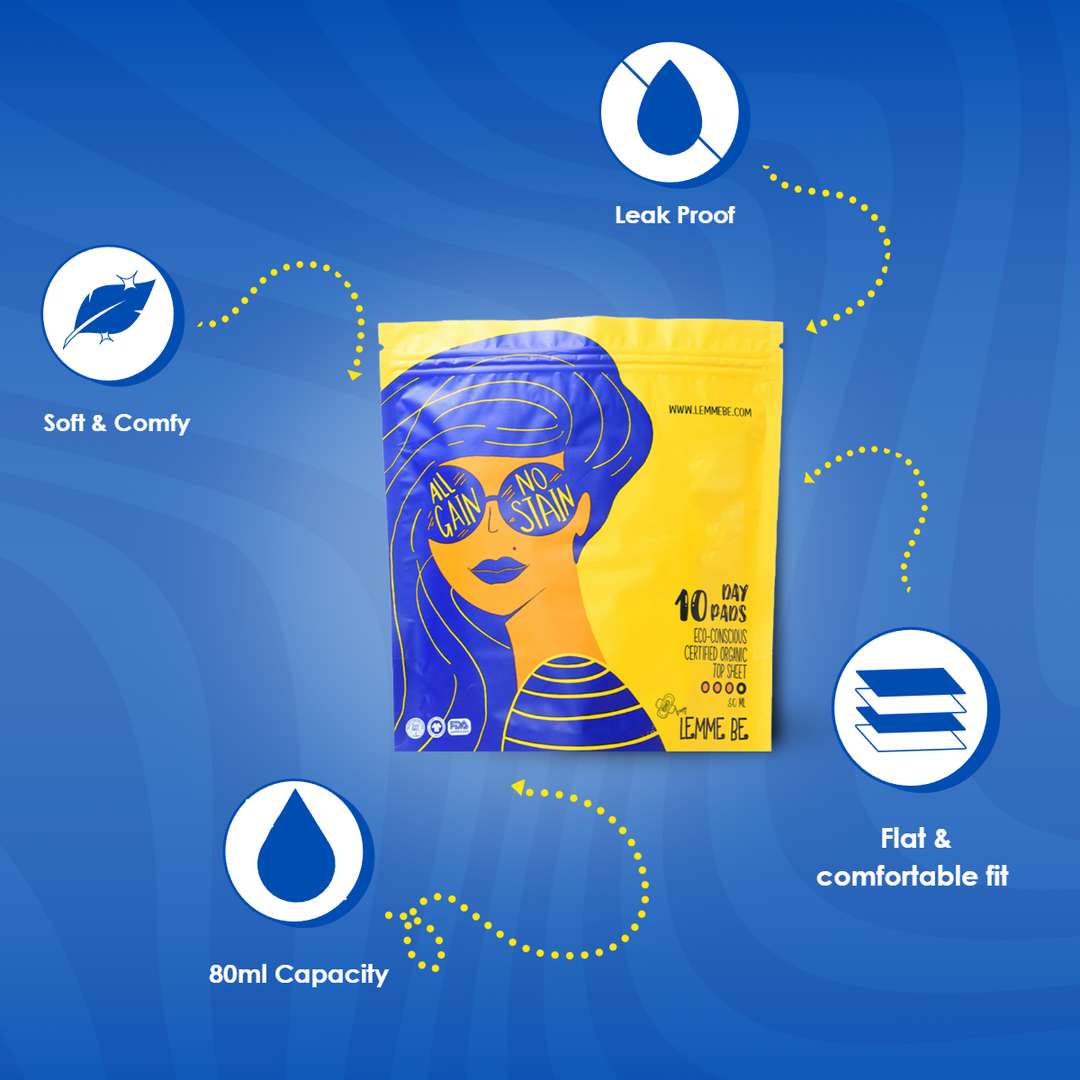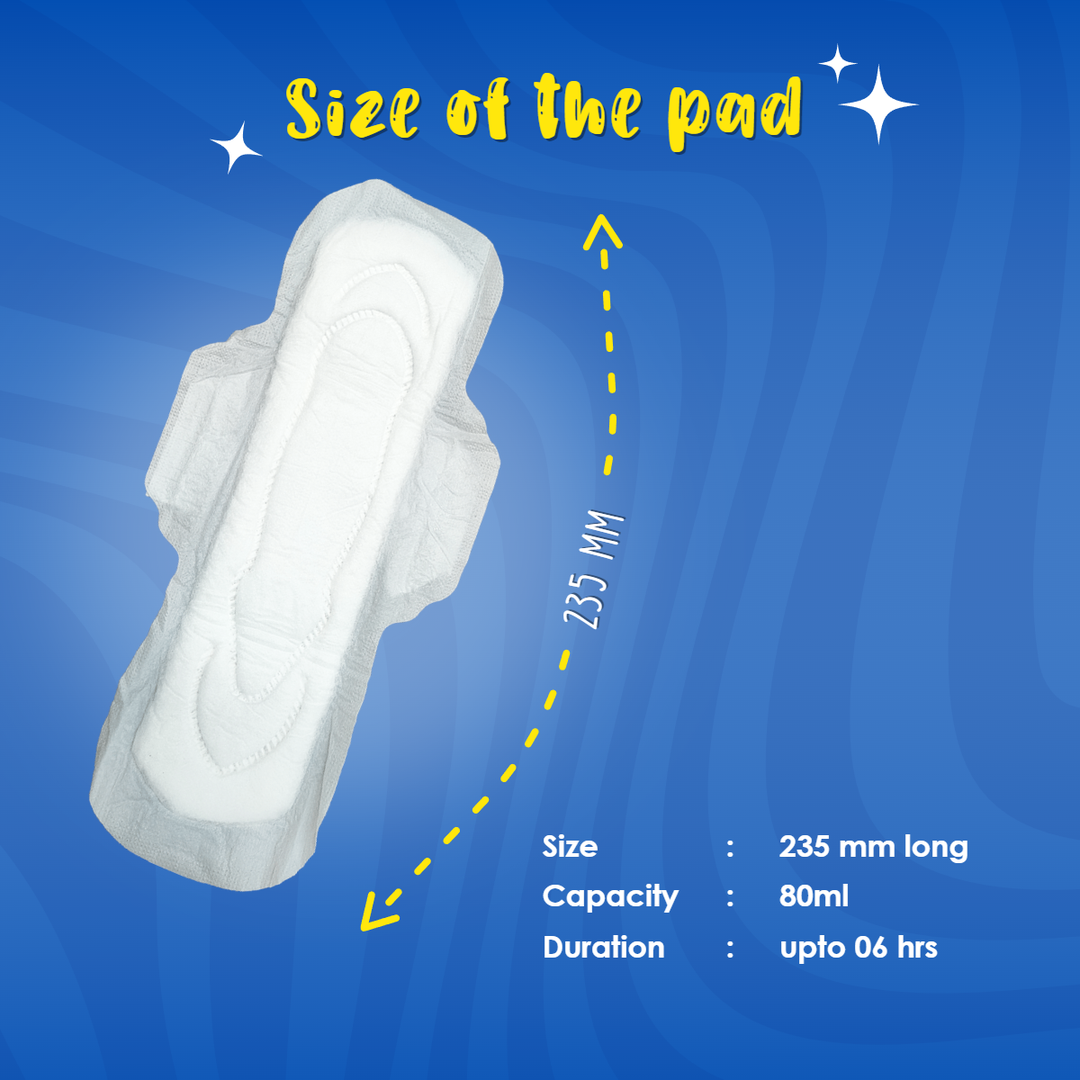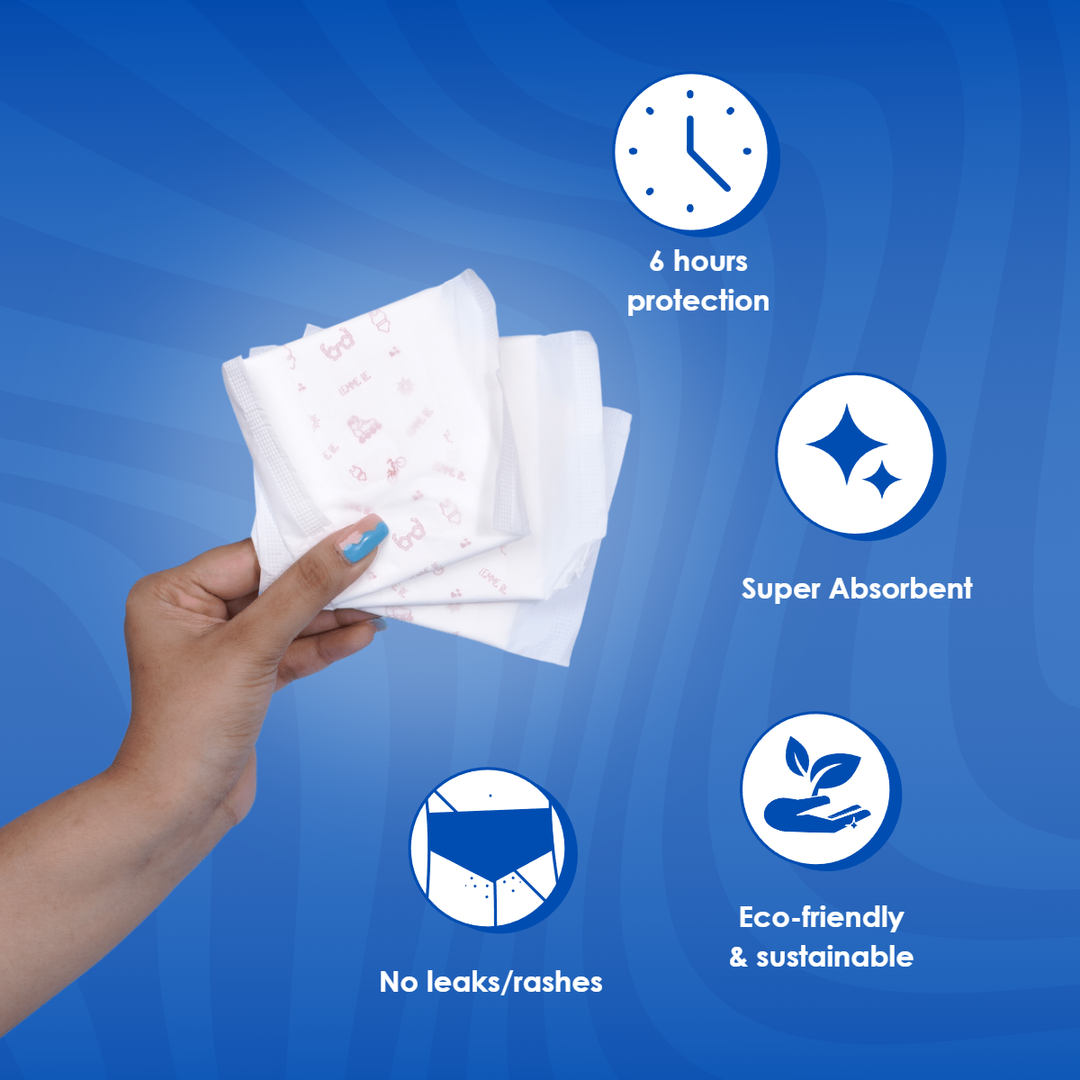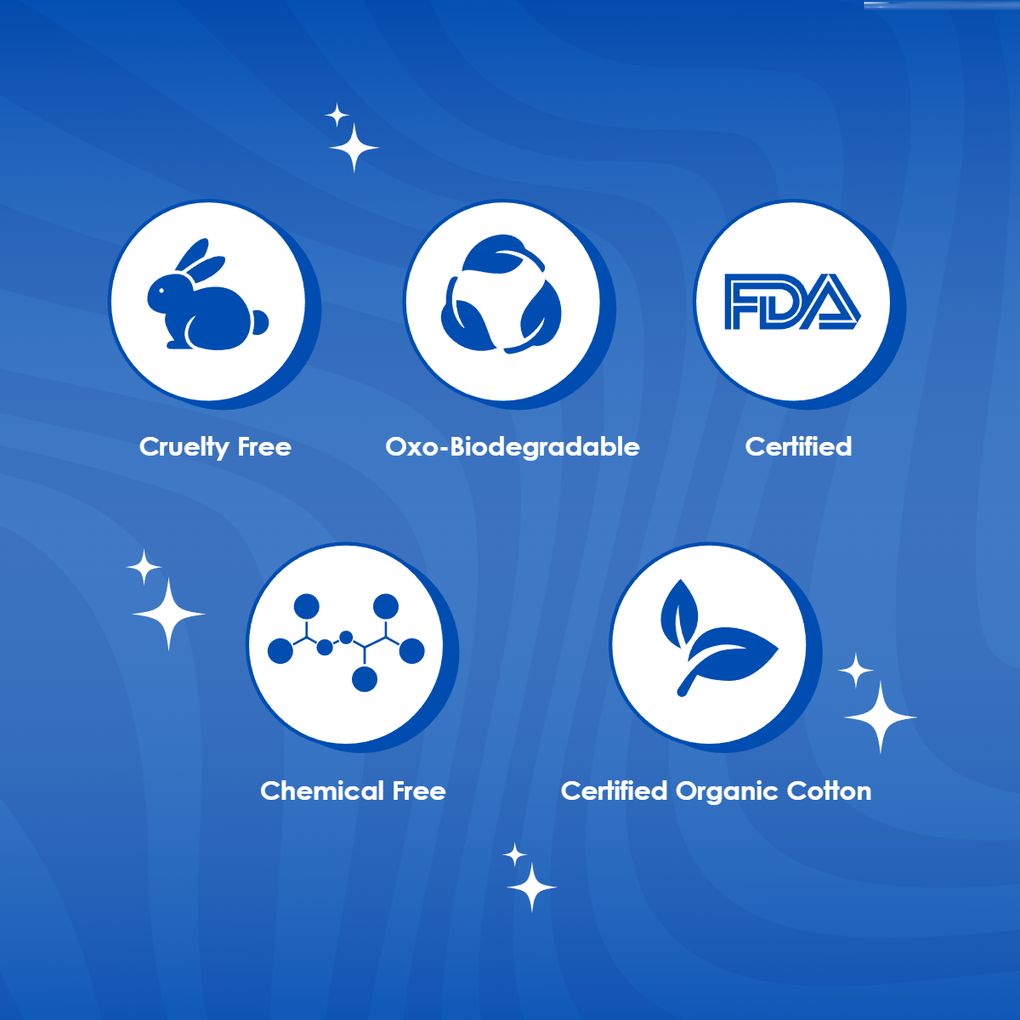 Lemme Be 100% Organic Cotton Heavy Flow Day Sanitary Pads - 10 Pads
Sale price
₹ 99
Regular price
₹ 199
Tax included.
You will get 99 period points on purchase of this item
Estimated Delivery:Dec 17 - Dec 21
This pack includes
1. Pack of 10 pads for day usage
2. 1 usage instruction leaflet
Key Features
Time and tide wait for no one, and we sure as hell ain't waiting because of our periods!
While an average menstruator bleeds upto 45 ml a day on their period, Lemme Be's Day Pads have an enhanced capacity of 80 ml (>2 pads worth of bleeding). Not just that:
• 235 mm long - Fits comfortably
• Made of 100% organically certified cotton - Super soft against the skin
• It helps you stay rash-free
• No period odor - No chemicals, no bleach
• Leak lock design ensures no stain - Hell yes!
• Can be used upto 4-6 hours - 'Nuff said
• Super skinny (feels like you are wearing nothing)
Could this BE any better? Absolutely!
Our pads are also oxo-biodegradable- this means they are safe for you but safer for the environment. By the time you have your next period, this pad will start to break down.
The Lemme Be Day Pad makes sure that you have a soft, comfy, and rash-free period to hustle (or not) everyday without care. "Let's scream idgaf! " 'Cause Queen, you're meant to slay!
How to use?
* Unwrap: Unwrap your Lemme Be Sanitary Pad.
* Peel: Peel off the adhesive on the back of the pad.
* Stick: Stick the pad on your underwear & it's wings.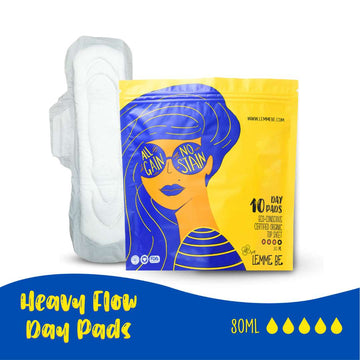 Lemme Be 100% Organic Cotton Heavy Flow Day Sanitary Pads - 10 Pads
Sale price
₹ 99
Regular price
₹ 199