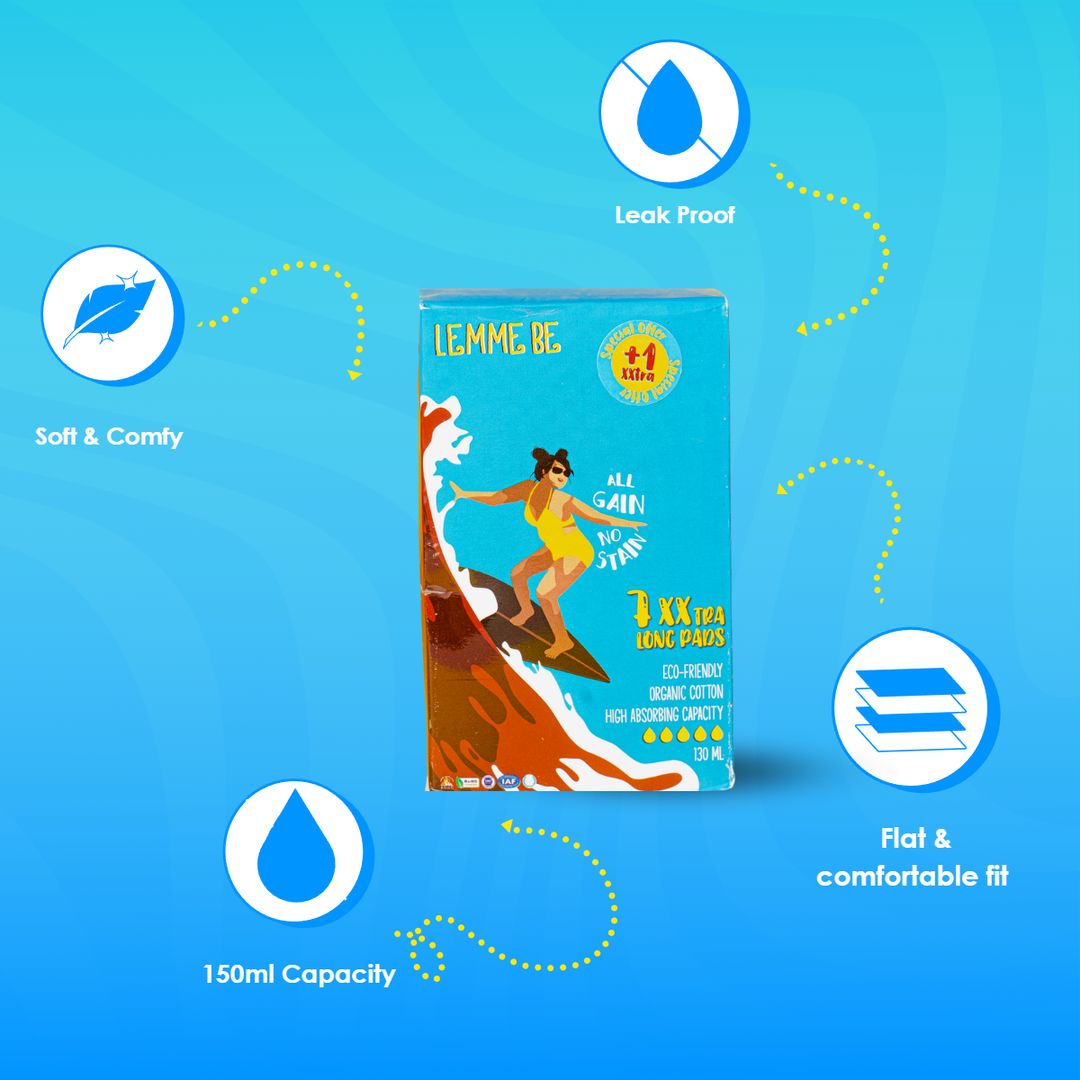 Xxtra Large Sanitary Pads - Box of (7+1) 8 Pads
Sale price
₹ 199
Regular price
Tax included.
You will get 199 period points on purchase of this item
This pack includes
1 Box of 7 Xxtra long pads plus 1 Xxtra pad as our special launch offer!- Total 8 Pads
Key Features
• 360 mm long
• 130ml capacity
• Made of 100% organically certified cotton
• Useful in staying rash-free
• Chemical, bleach, and odor-free
• Spun Bound Non-Woven Soft Cottony Top-Sheet
• Designed with a U design to ensure no stain or leak
• Capable of lasting up to 4-6 hours.
• Winged pads for absolute stability,
It's super skinny
Manage your extra exhausting heavy flow period days with Lemme Be's Xxtra long Pads! Now with a longer rear, a unique super-absorbent top sheet with a leak lock design, and enhanced capacity, these XXL sanitary pads help you stay dry and fresh all the time.
How to use?
XXtra long pads are just like regular pads- except they are bigger- they function the same way!
Xxtra Large Sanitary Pads - Box of (7+1) 8 Pads
Sale price
₹ 199
Regular price