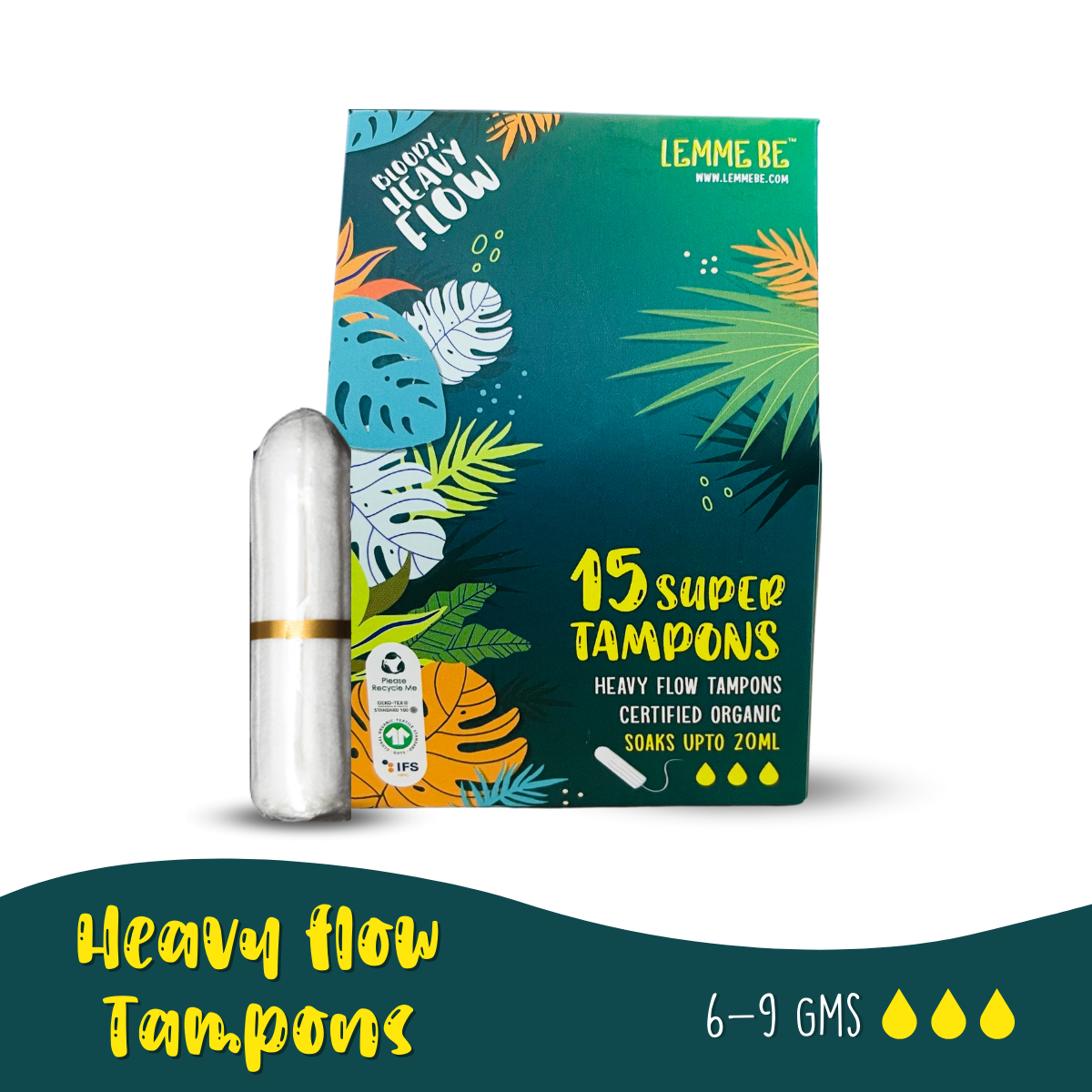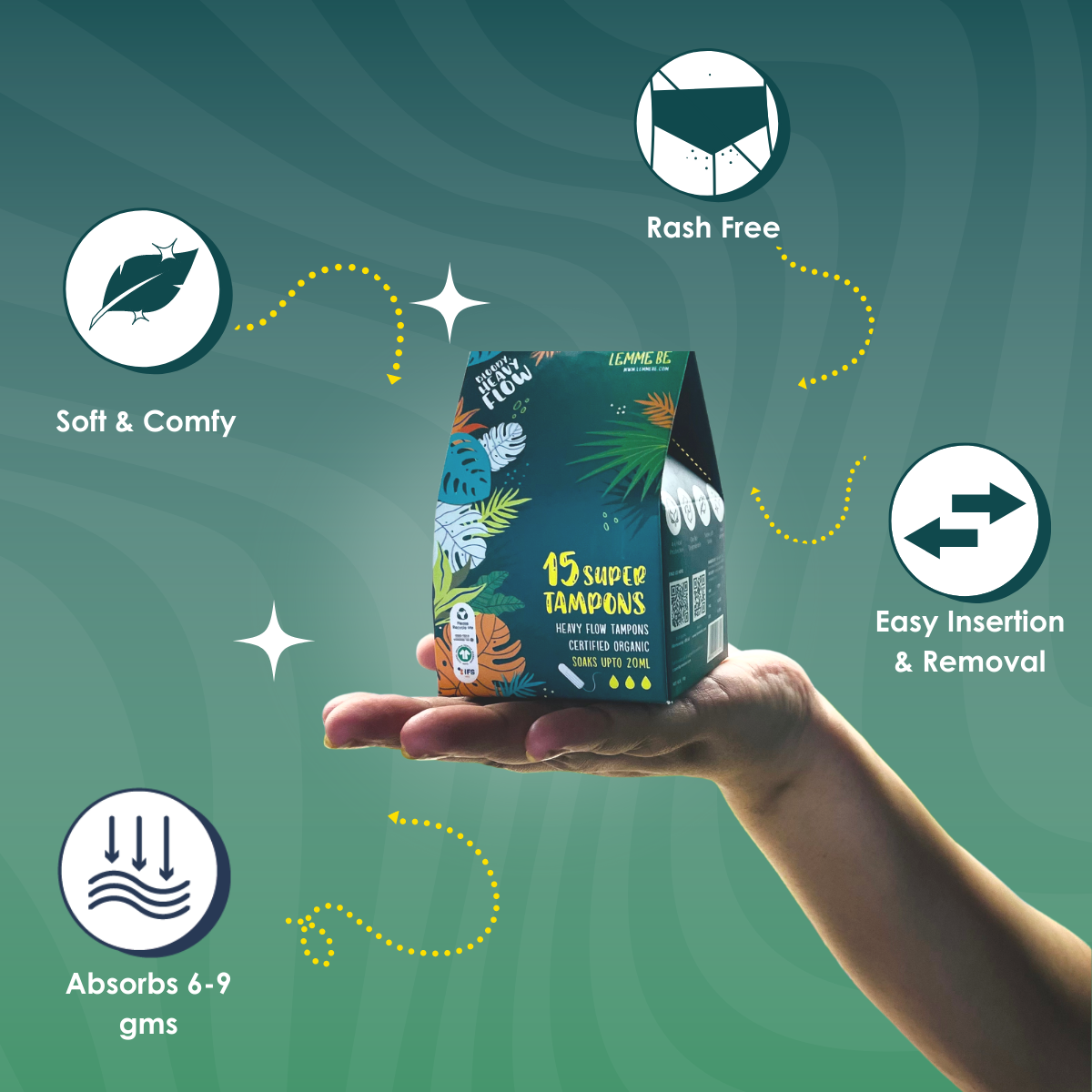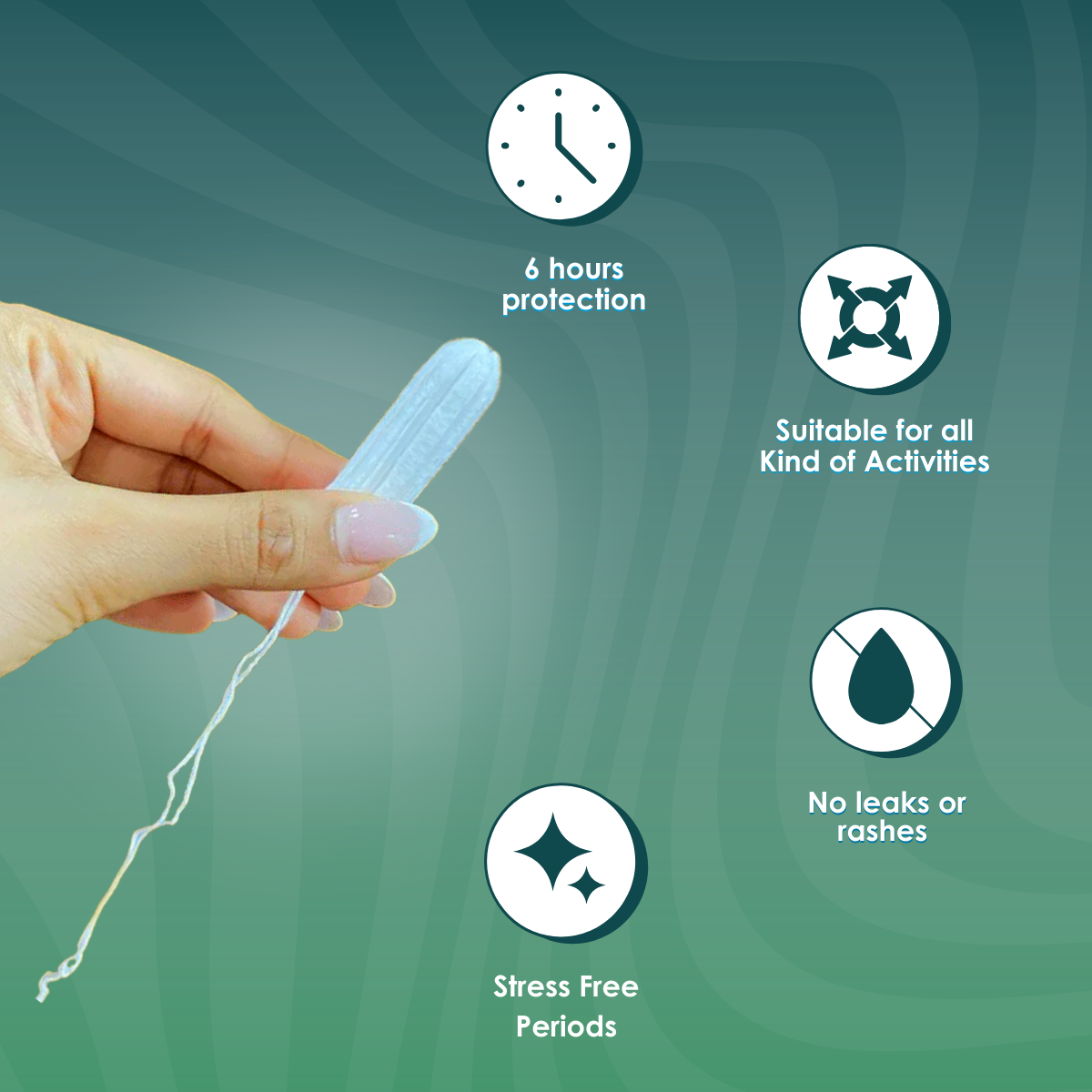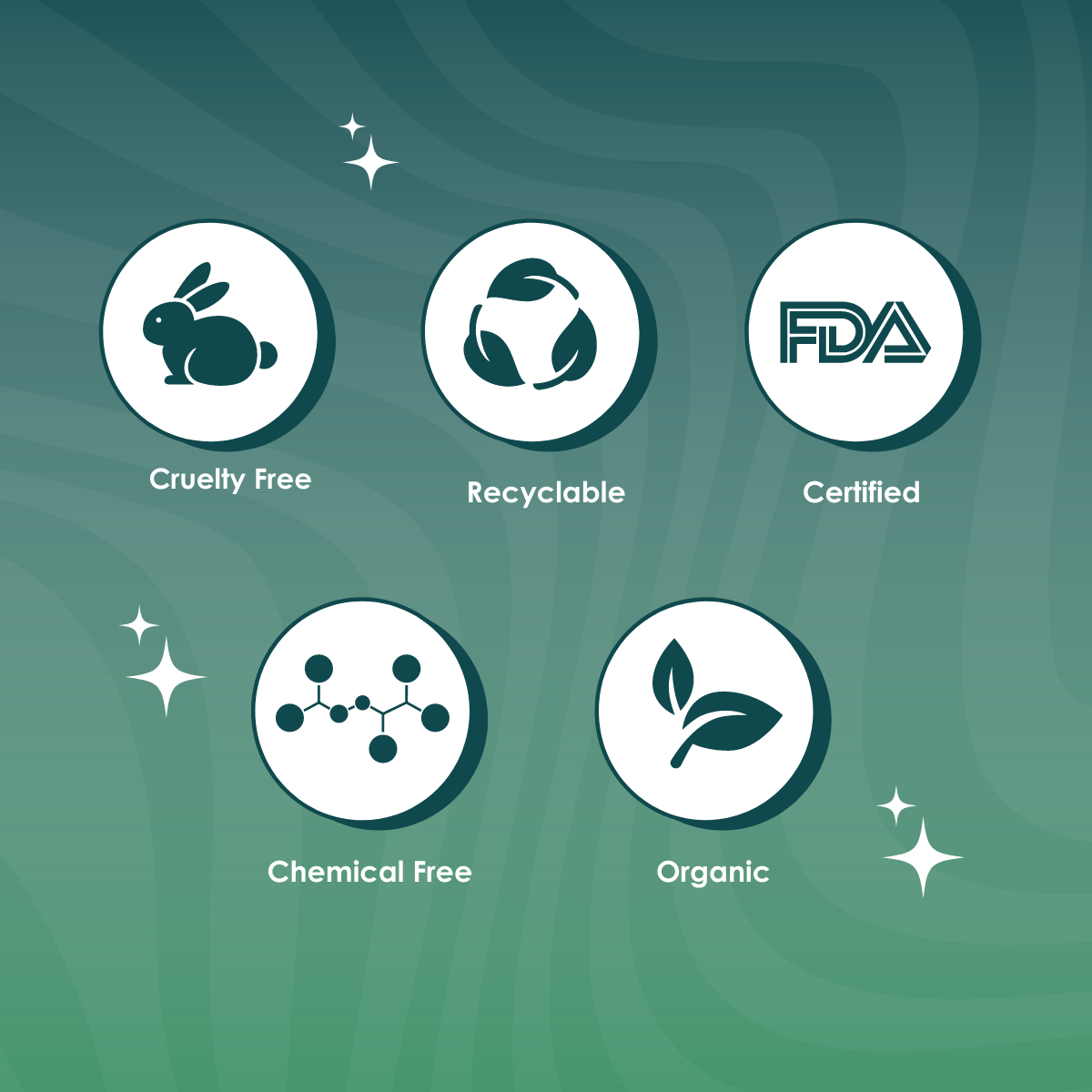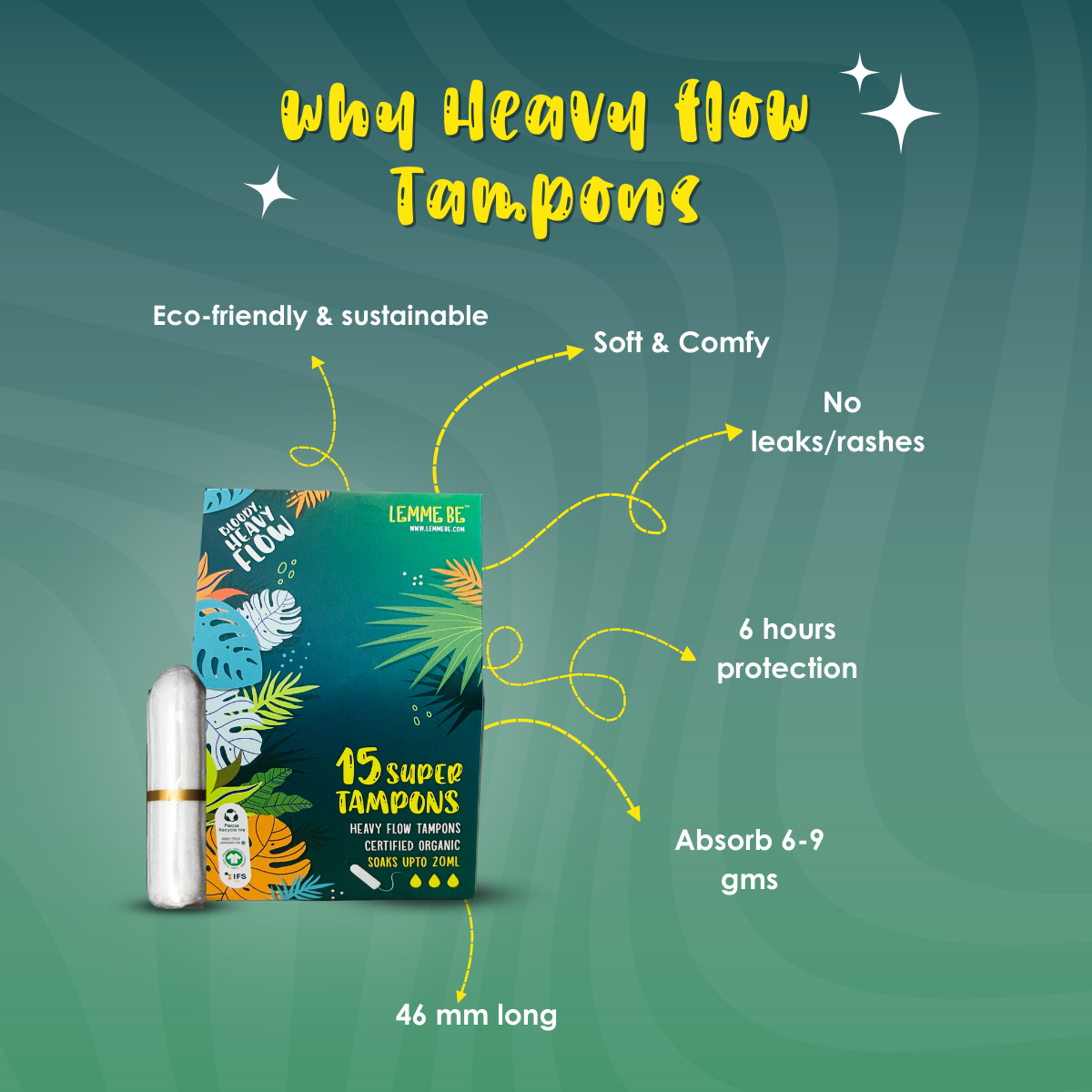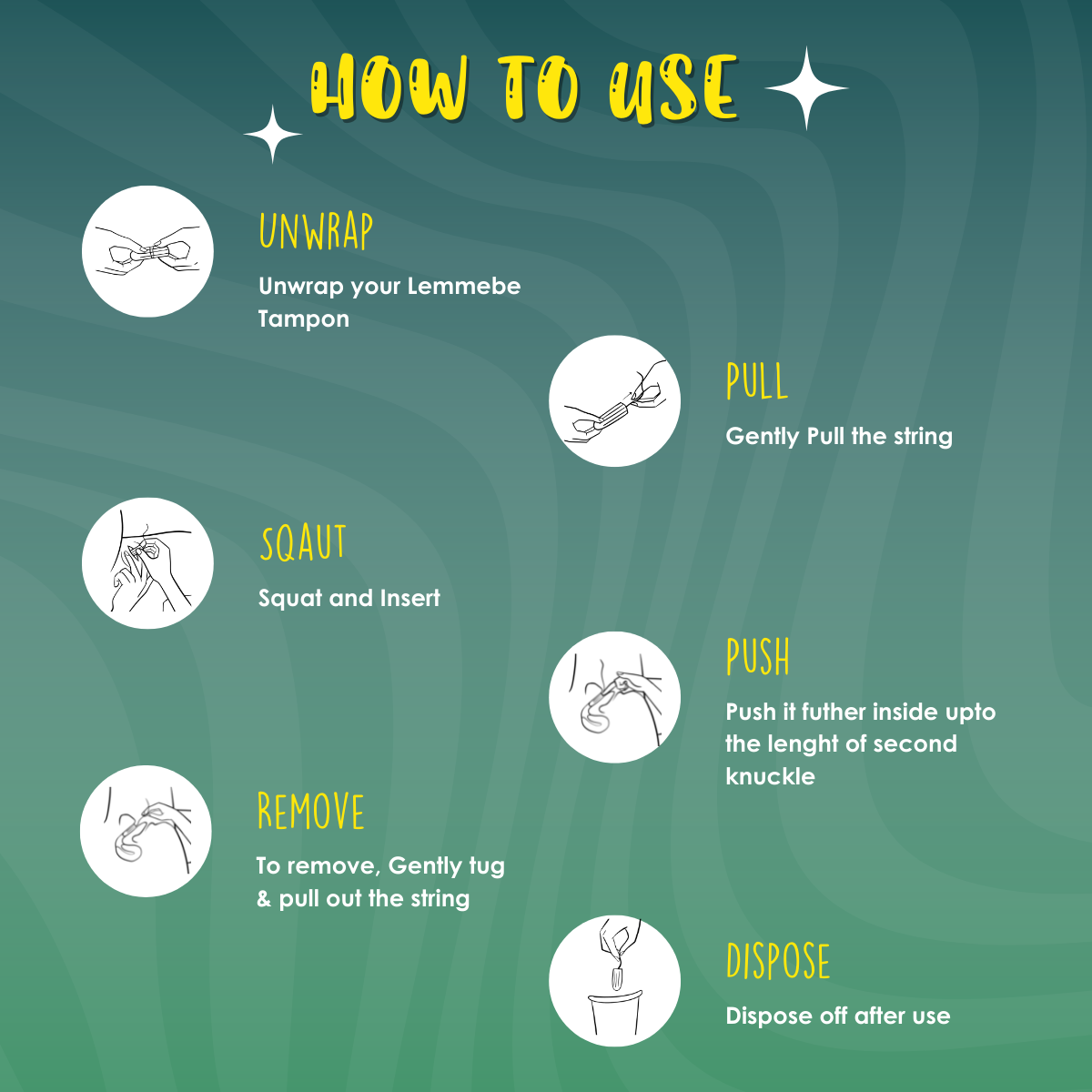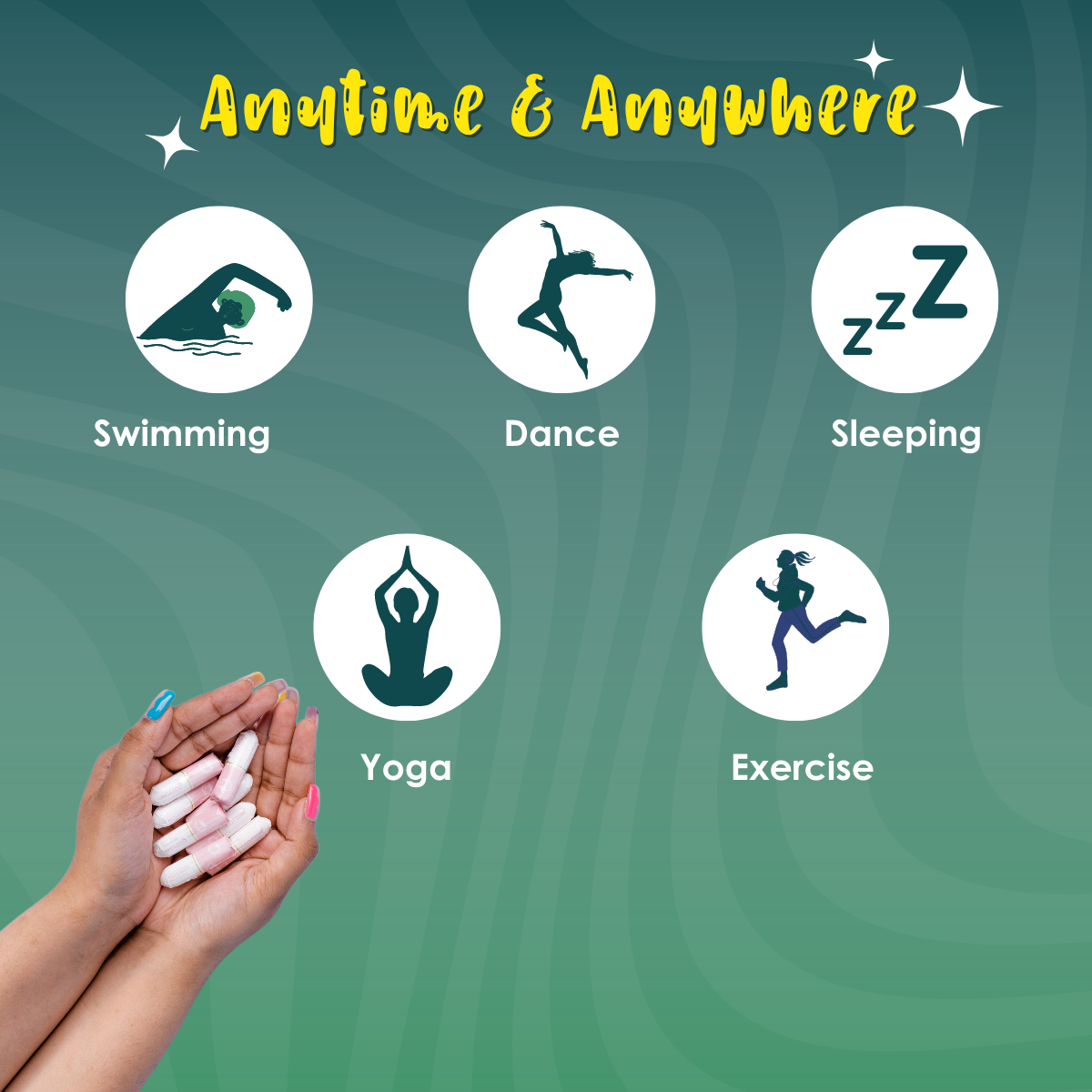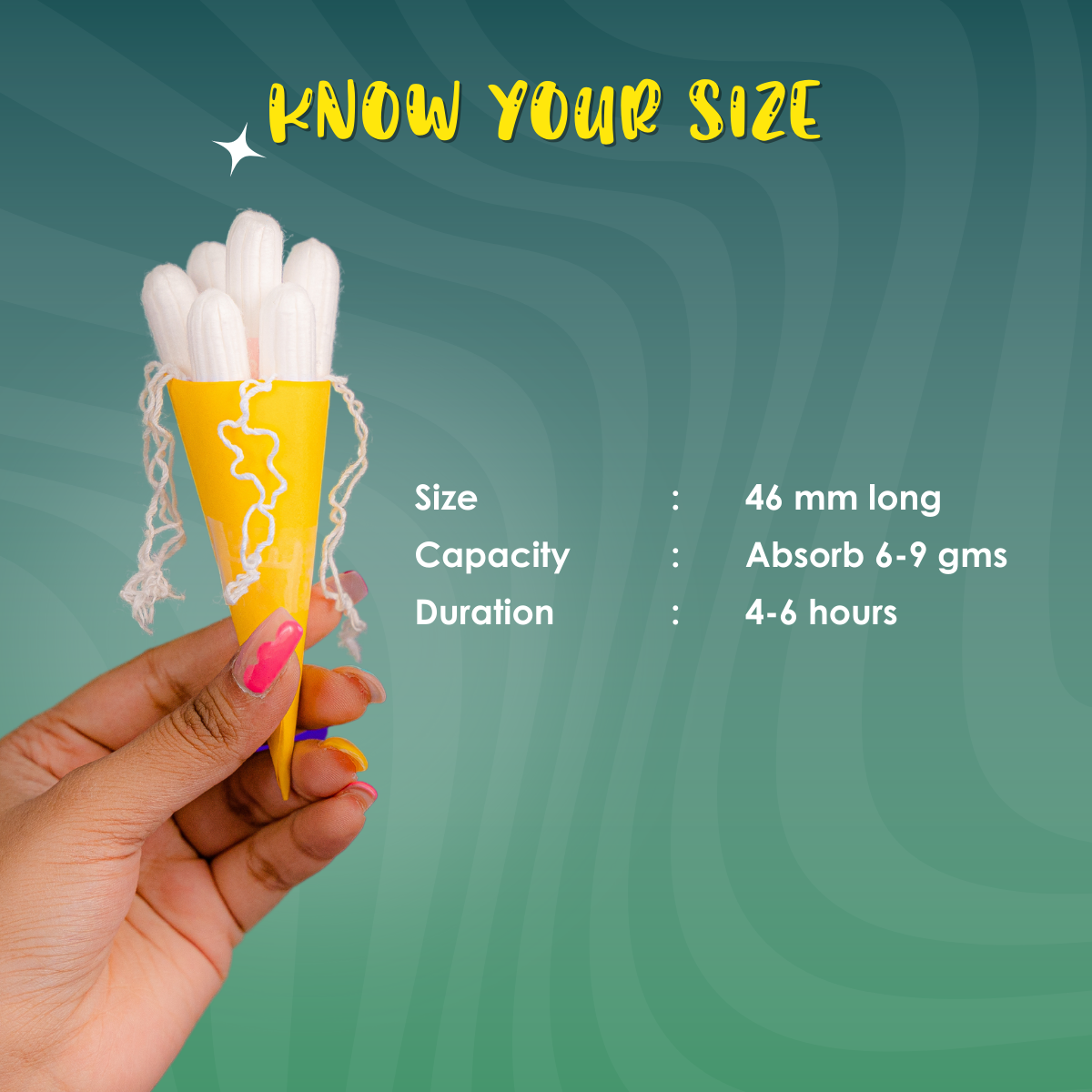 Lemme Be 100% Cotton Certified Biodegradable Heavy Flow Tampons - 15 Tampons
You will get 175 period points on purchase of this item
Sale price
₹ 175
Regular price
₹ 279
Tax included.
Estimated Delivery:Dec 17 - Dec 21
This pack includes
Pack of 15 heavy flow tampons
Key Features
Made up of GOTS, 100% Organically Certified Cotton Tampons.
9-12ml capacity.
Absorbs your flow for up to 4-6 hours.
Rash-free.
Chemical free.
No bleach.
No fragrance.
Individually wrapped Tampons.
Easy Insertion & Removal Tampons.
Oxo-Biodegradable Tampons.
Eco-friendly.
Suitable for all kinds of strenuous activities.
Lemme Be's Heavy Flow tampons are sustainable, completely biodegradable, chemical-free & very small in size that makes young menstruators' heavy days feel light and light days feel even lighter.
How to use?
Remove from the wrapper, pull on the string and just insert it using your index finger as a guide.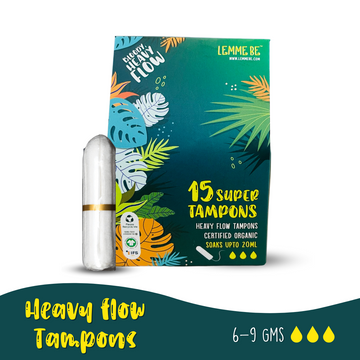 Lemme Be 100% Cotton Certified Biodegradable Heavy Flow Tampons - 15 Tampons
Sale price
₹ 175
Regular price
₹ 279