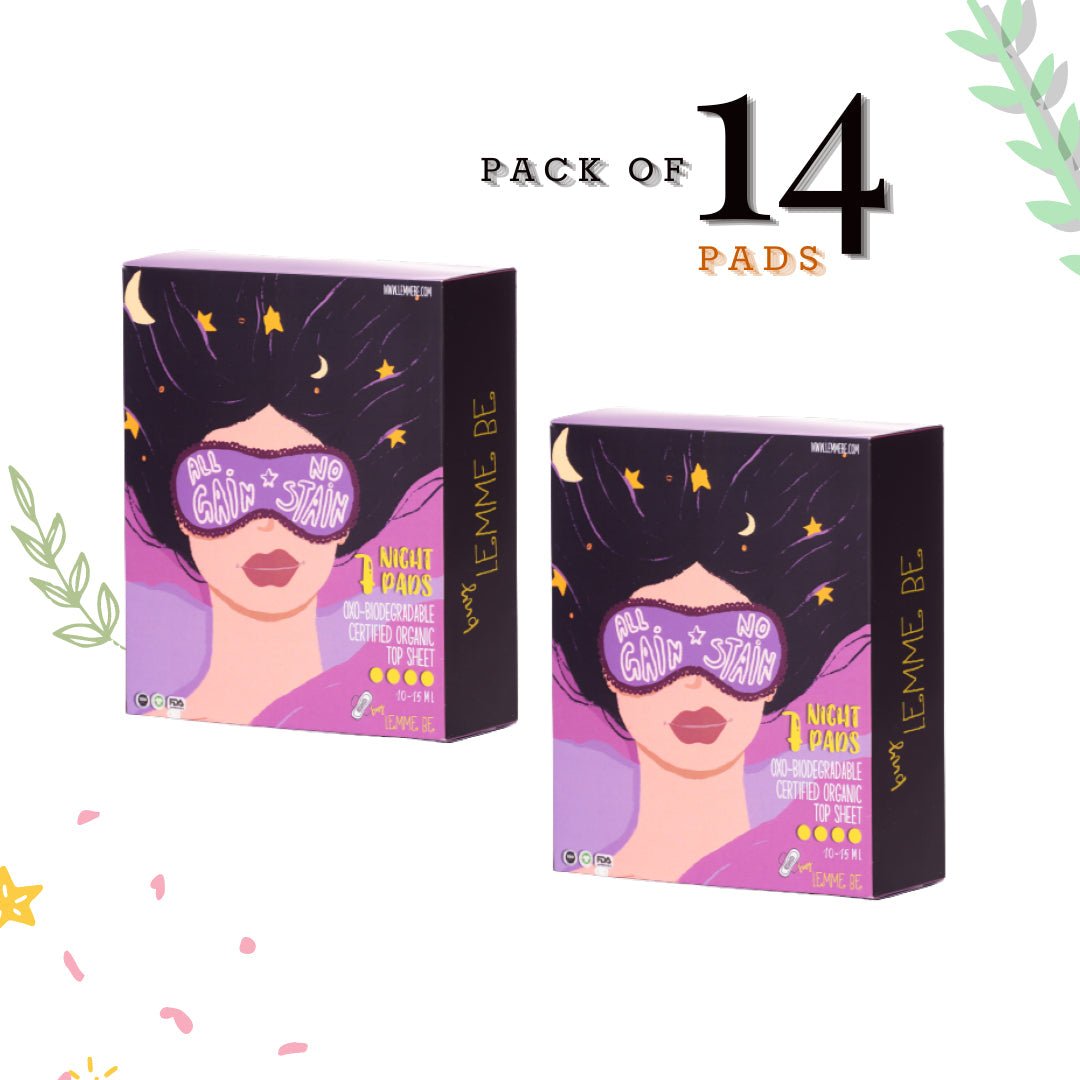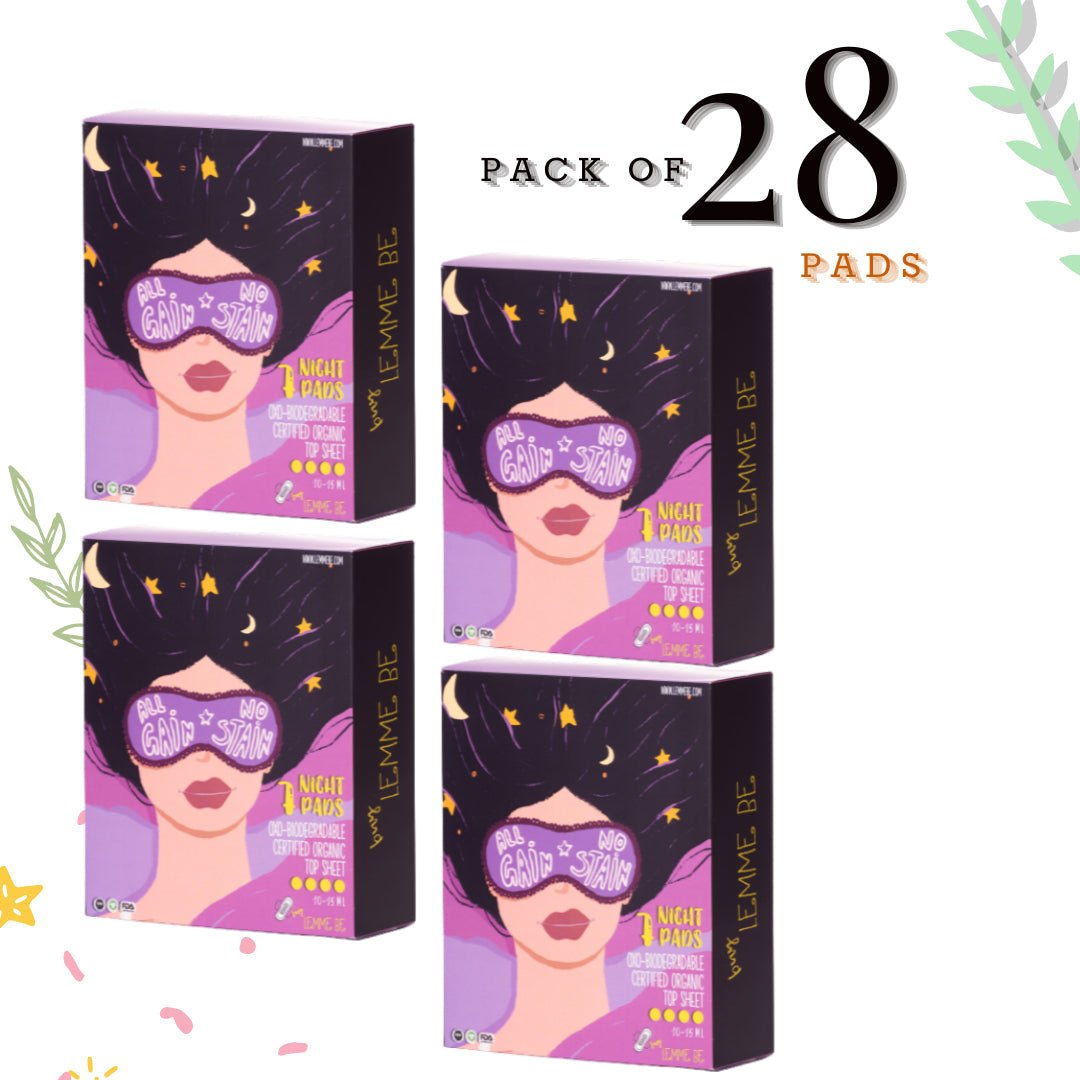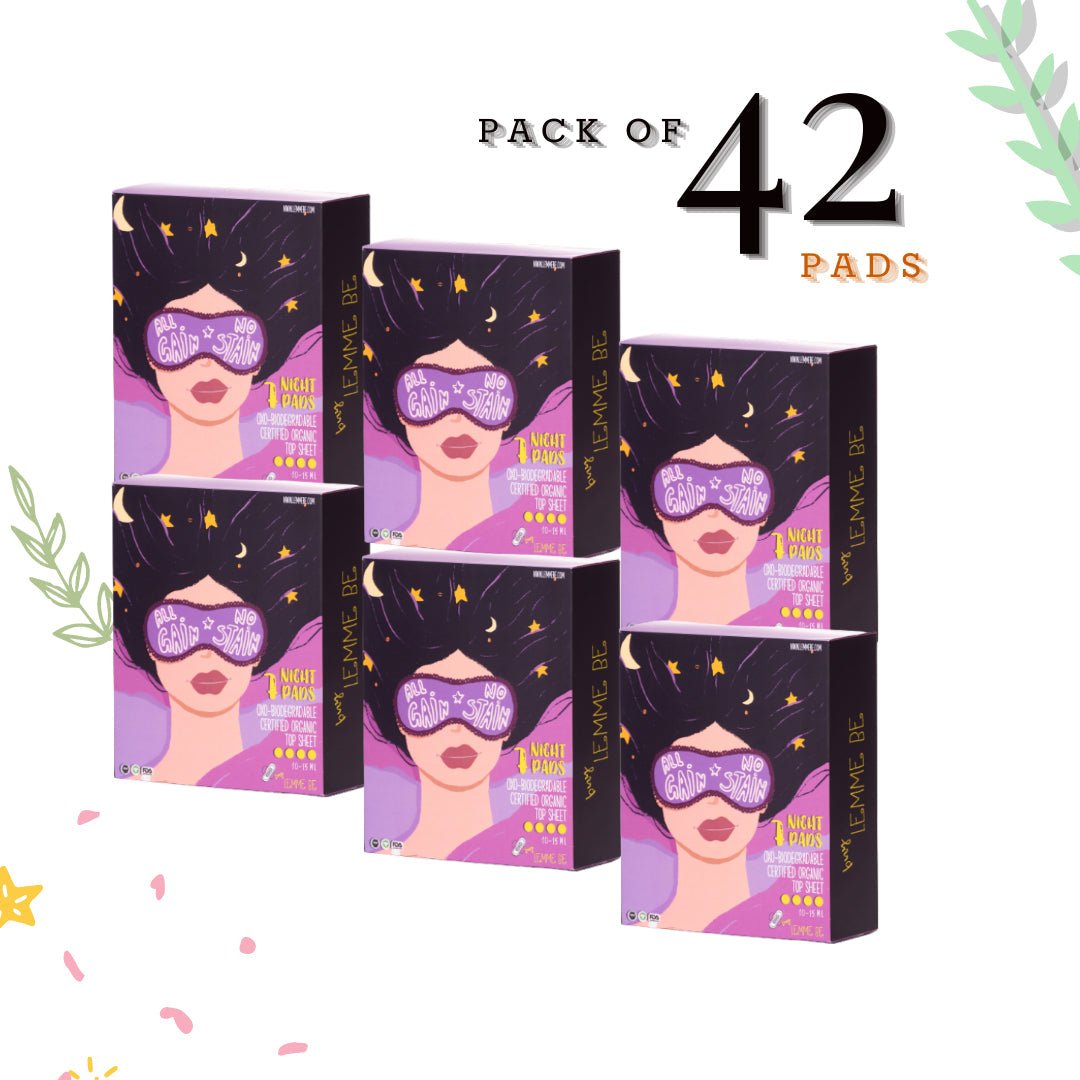 Sale price
₹ 520
Regular price
Tax included.
You will get upto 720 period points on purchase of this item
Estimated Delivery:Dec 17 - Dec 21
- Night-time Powerhouse: Lemme Be's Teen Night Pads – a squad of 7, 289mm long warriors ready for heavy flow nights.

- Capacity Marvel: With a 10-15ml capacity, these GOTS-approved organic pads are like the ninja warriors of absorbency – super skinny and soft on your skin, because comfort is the real MVP.

- Rash-Free Rebels: Paraben-free for a rash-free experience, Lemme Be's Teen Night Pads are on a mission to keep you leak-free for a fabulous 4-6 hours. No compromises allowed in this dance party!

- Soft & Green: Dermatologically tested and ultra-soft – these pads are not just friendly to your skin but also to the environment. Biodegradable and budget-friendly – it's like giving your period a high-five!

- Eco-Warriors for All: Lemme Be's Teen Night Pads are eco-friendly superheroes, open to all menstruators. Because periods don't discriminate – they just groove to the beat of inclusivity!
Lemme Be's Teen Night Pads: Your nocturnal warriors in a pack of 7, standing tall at 289mm for heavy flow battles. With a super-skinny, 10-15ml capacity, these GOTS-approved pads are paraben-free, dermatologically tested, and eco-friendly – ensuring nights of comfort, rash-free bliss, and a dance party for every menstruator.
How to use?
Using a sanitary pad is fairly easy. Just follow these simple steps -
• Unwrap your LemmeBe sanitary pad from its protective film. You could be standing or seated while wearing your sanitary pad.
• Peel the adhesive on the back of the pad Bring your panties down to your knees and place the sanitary pad. Use the wings of the pad to secure it to your panties.
• Save the LemmeBe wrapper to wrap the used sanitary pad.