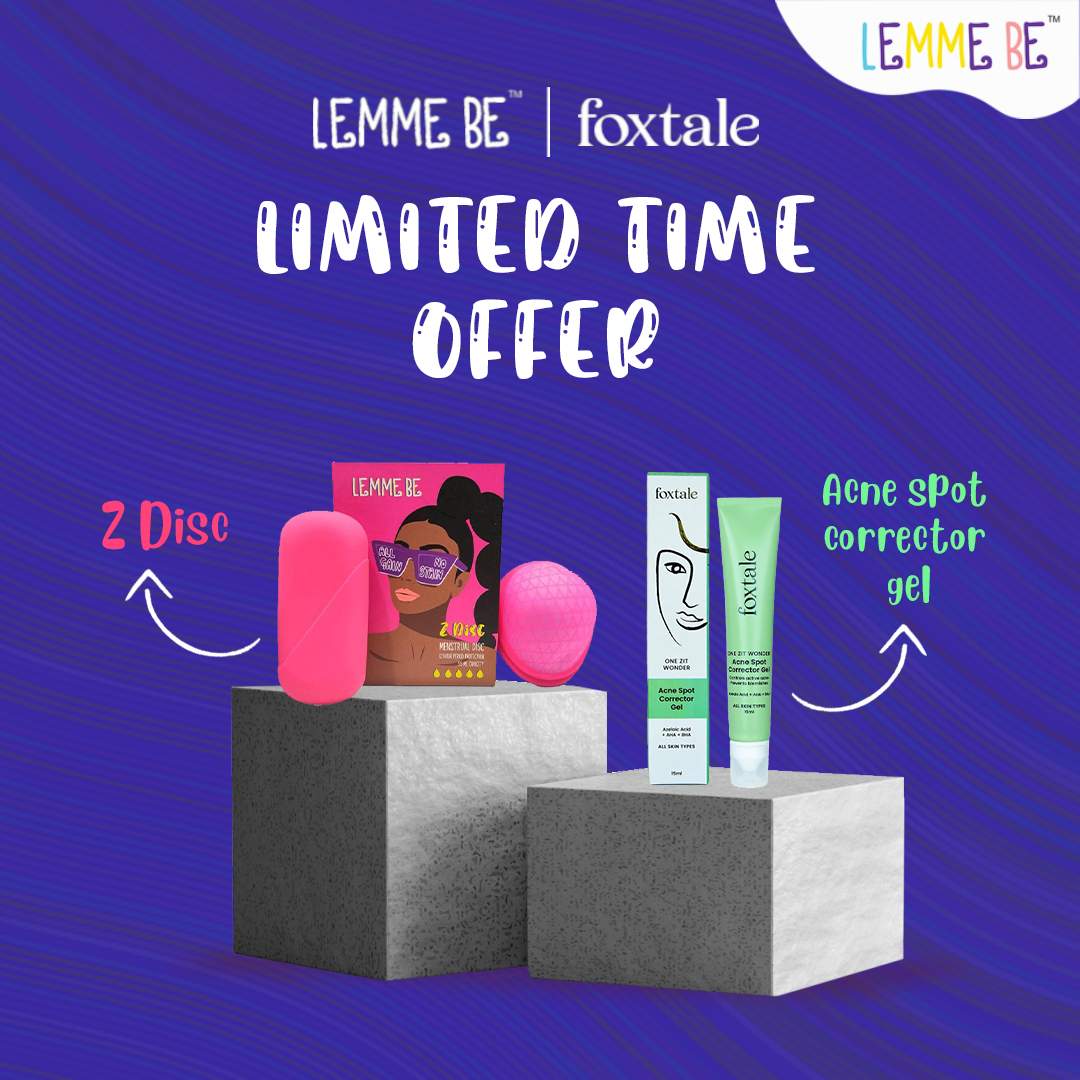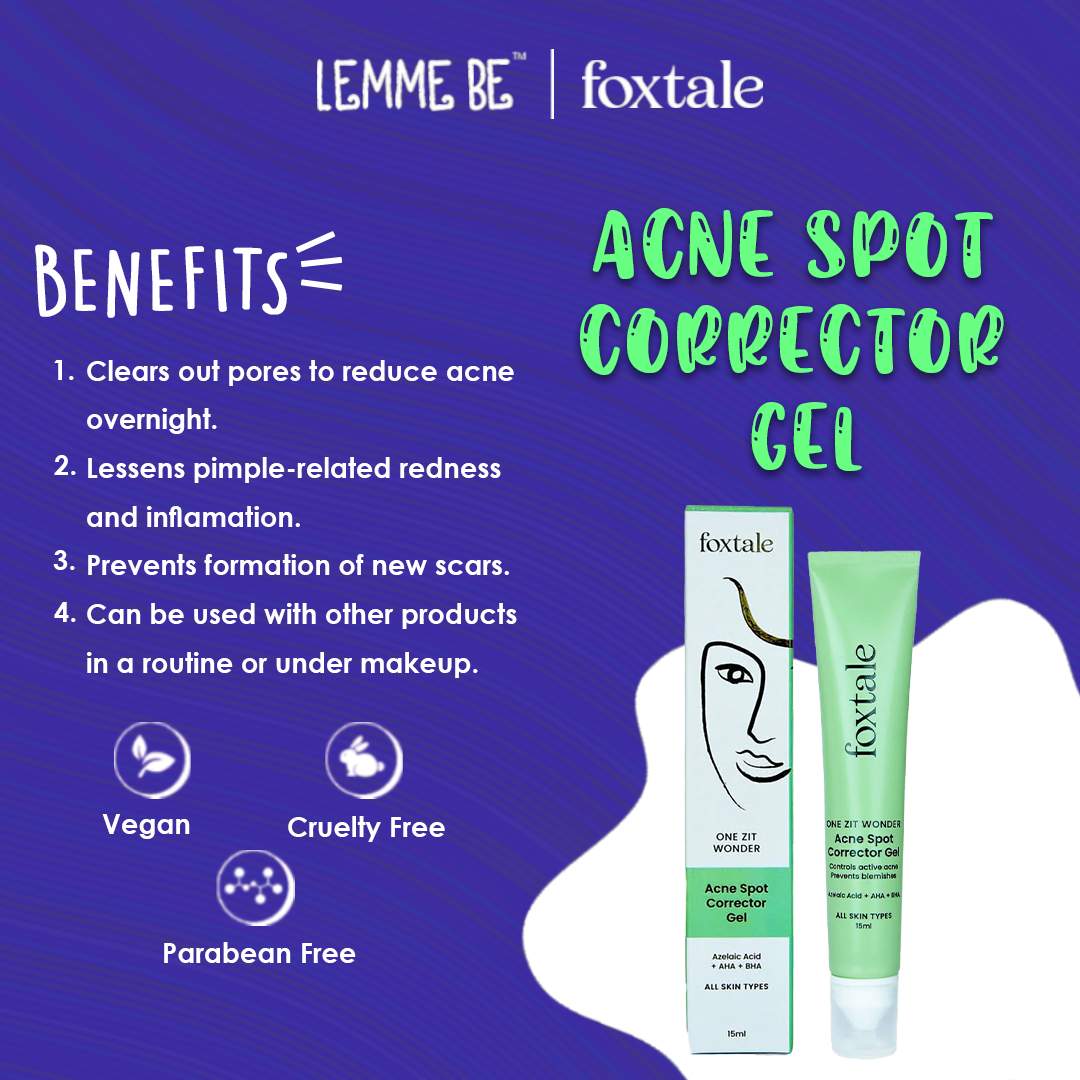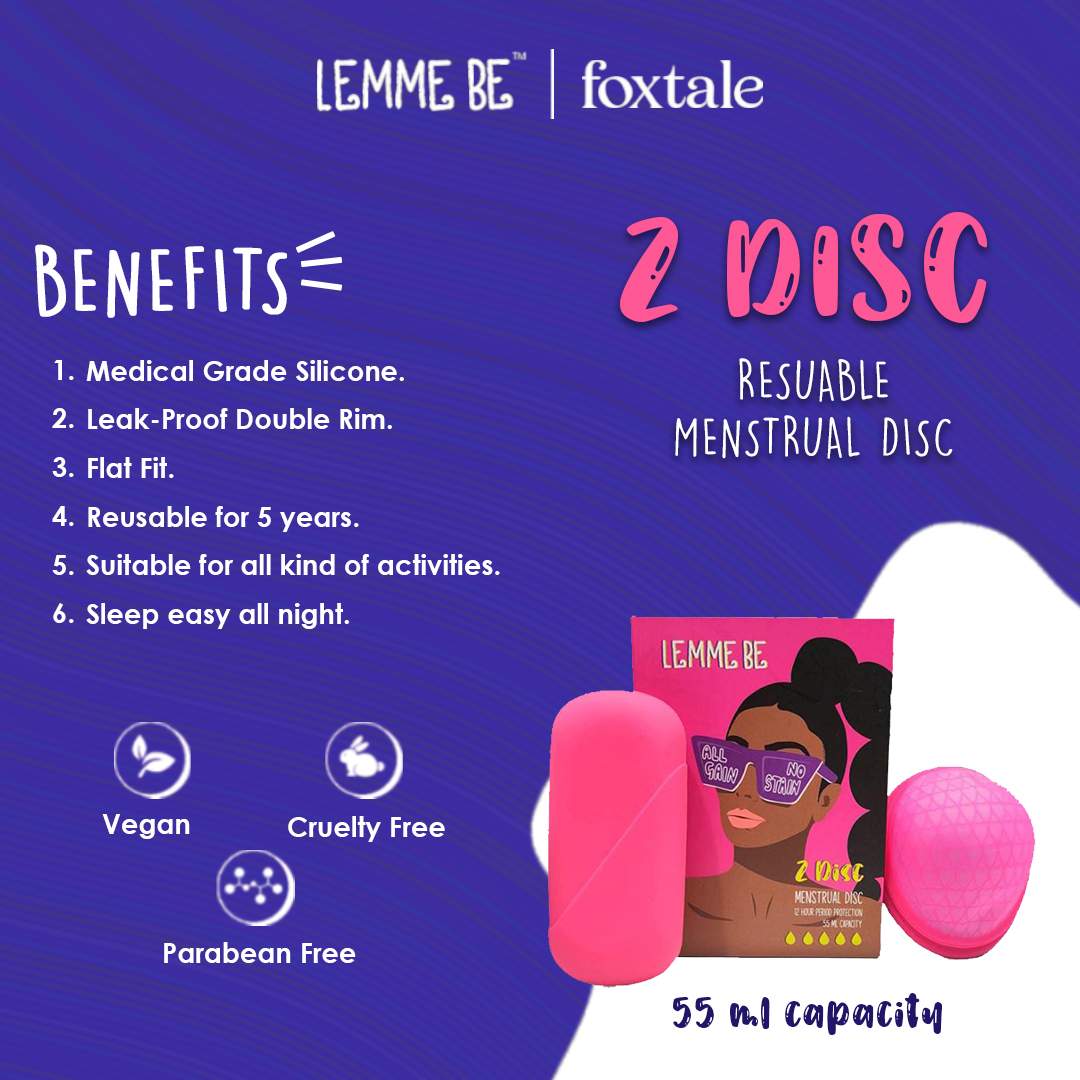 Sale price
₹ 1,249
Regular price
₹ 2,048
Tax included.
You will get 1,249 period points on purchase of this item
Colour: Pearl White
Material: Silicone
Brand: Manzuri
Style: Hand Held
Gone are the days when you would drag your tired and itchy (down there and on face) self to the washroom! Why? 'Cause while Lemme Be's revolutionary Z Disc helps you hold your menses without a rash, Foxtale's One Zit Wonder - Acne Spot Corrector Gel helps you keep away that acne without a scratch! Now Sustainability doesn't just look good, it feels good too!
Lemme Be X Foxtale Collab is here just for you!