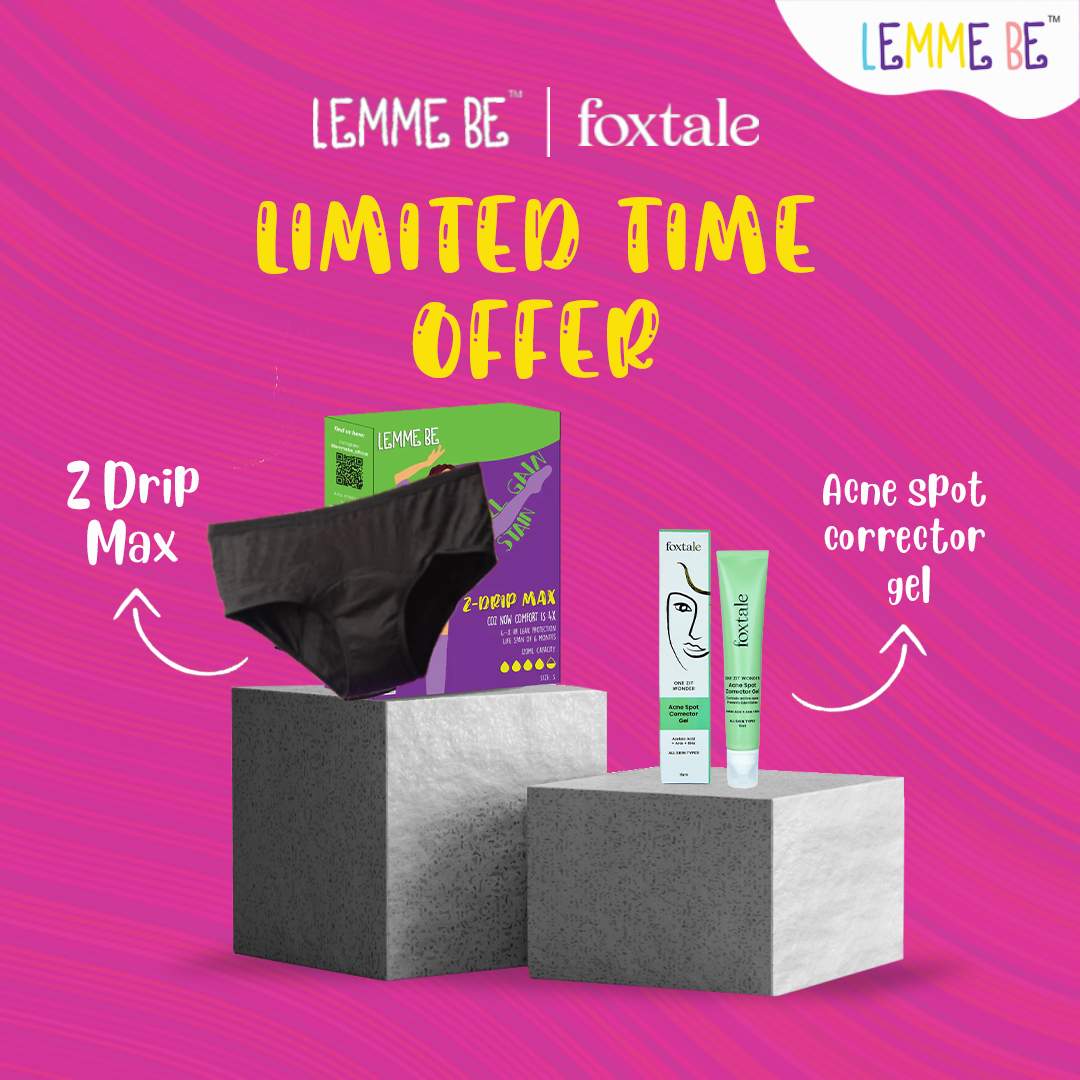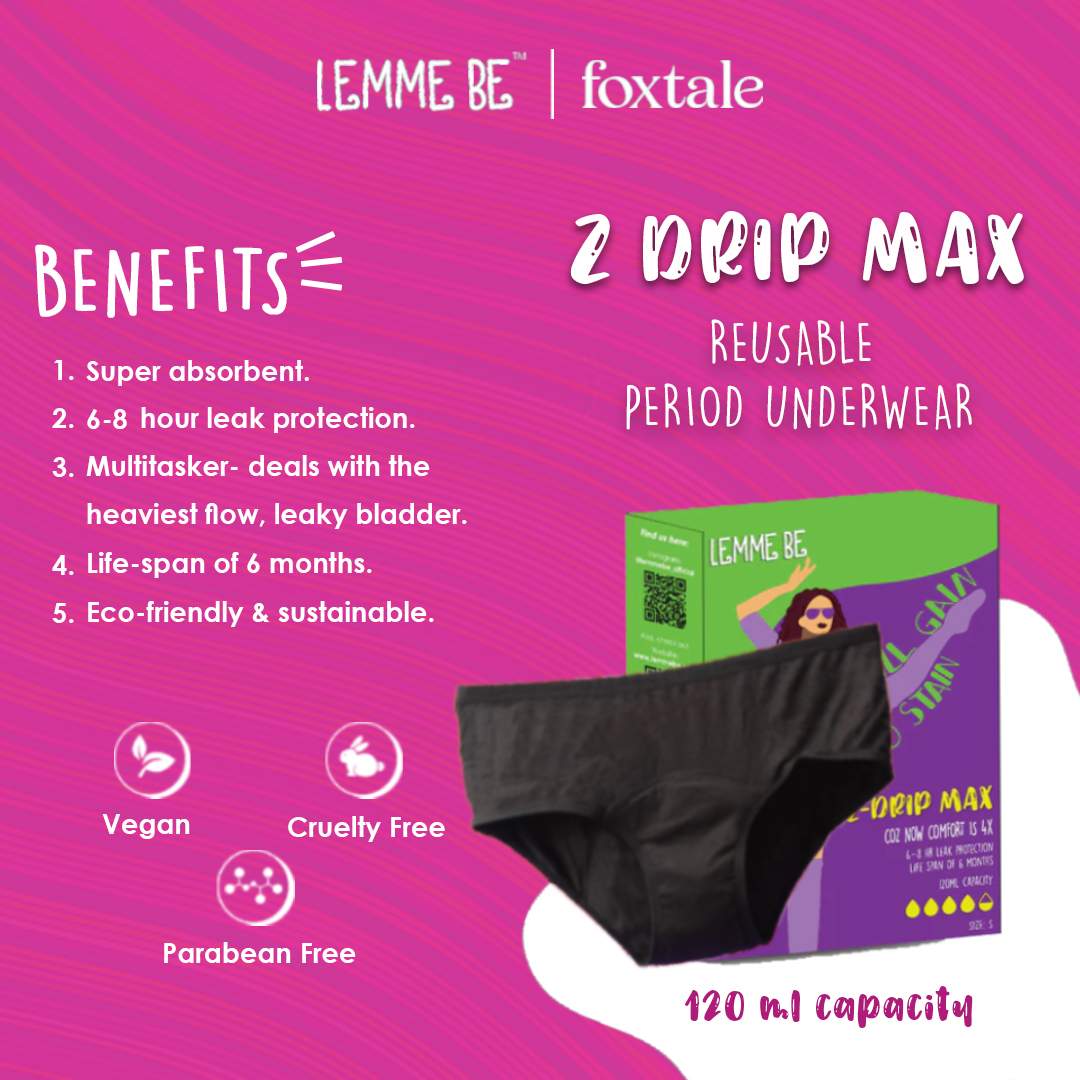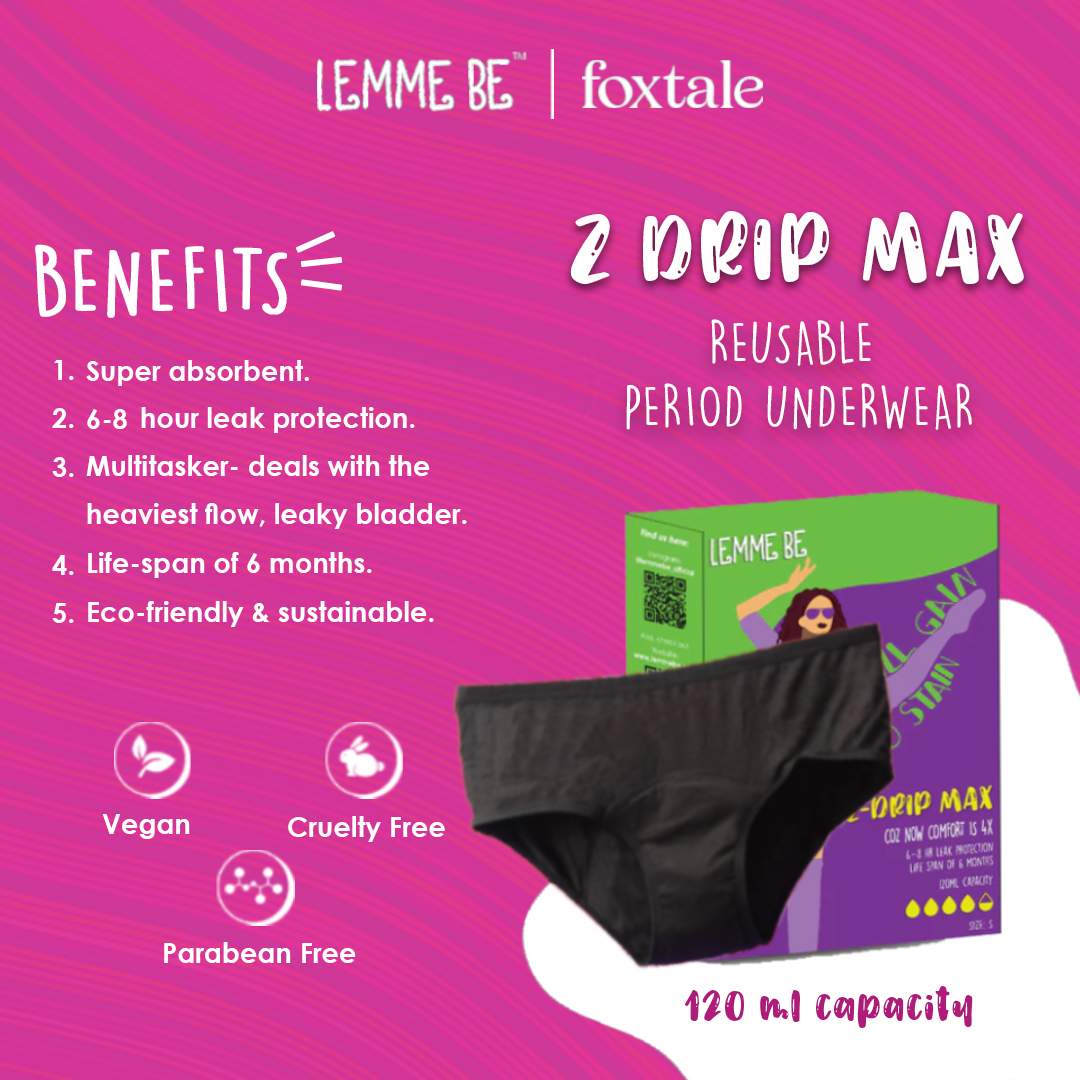 Z Drip Max + Anti Acne Gel
Sale price
₹ 1,149
Regular price
₹ 1,448
Tax included.
You will get 1,149 period points on purchase of this item
Colour: Pearl White
Material: Silicone
Brand: Manzuri
Style: Hand Held
Isn't that crampy period pain enough that we have to deal with those gross bumpy acne too? Enough of the struggle, it's time to jiggle it off with Lemme Be's Z Drip Max and Foxtale's One Zit Wonder - Acne Spot Corrector Gel! Now hug your hip with the reusable super absorbent period panties and get anti-acne soft skin too!
Lemme Be X Foxtale Collab is here just for you!