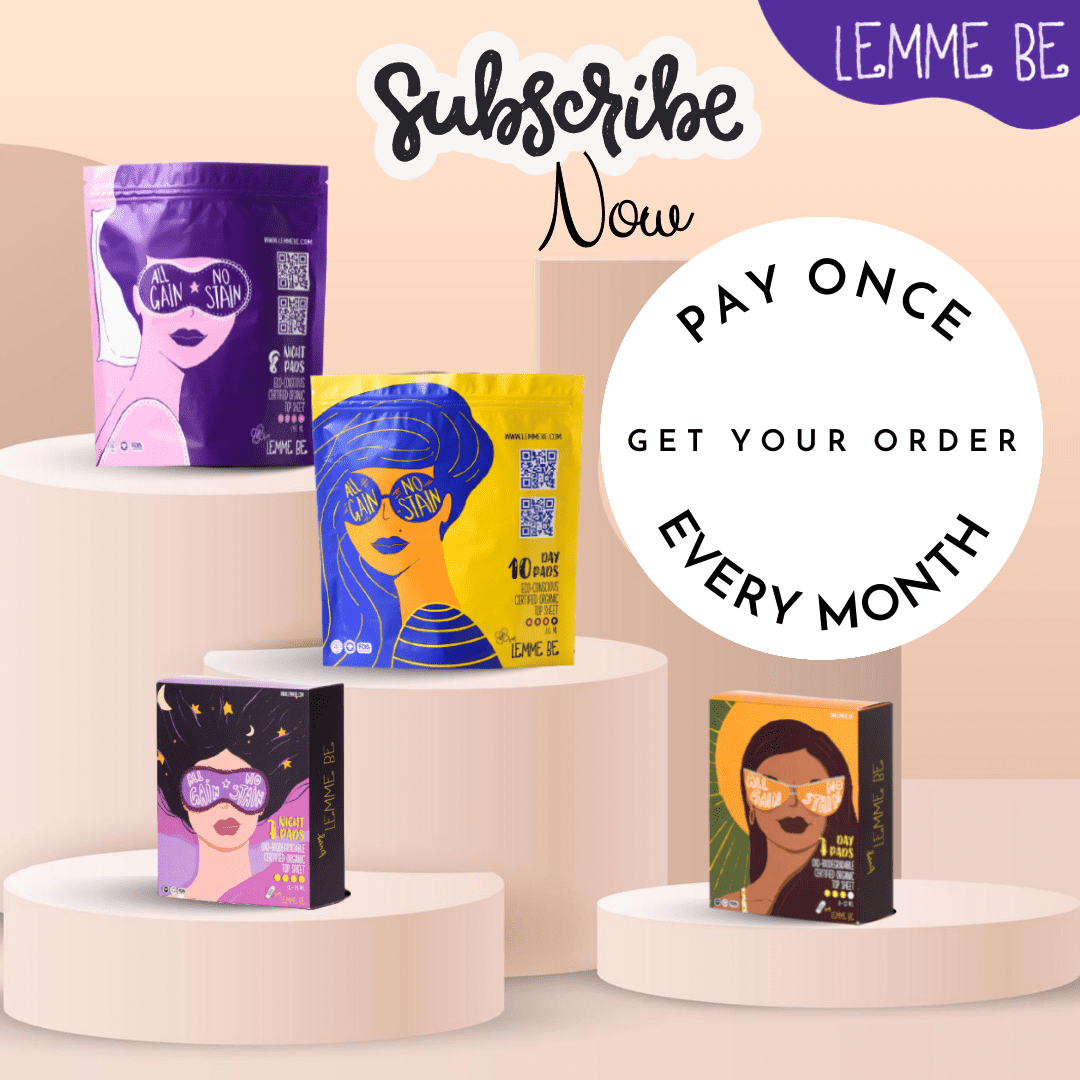 🔥 Additional discount of 10% - No Coupon Code Required - auto applied at cart
🔥 Additional discount of 10% - No Coupon Code Required - auto applied at cart
Frequently asked questions
What is the Subscription Pack about?
It is tiresome to shop every month for your period care stock, and we know it! To relieve you of the stress of monthly expenses we have brought to you our very own Monthly Subscription Pack!
Ranging from 3 to 12 months, these packs currently have two combos to choose from - Lemme Be's Day & Night Pads, a pack of 10 & 8 respectively. Another combo of Lemme Be's Teen Day & Night Pads, packs of 7 each.
Which products are included in this Subscription Pack?
How many Subscription Packs do you have?
How does the delivery of the subscribed pack work?
How many times do I have to order & pay?
Is there any discount code for this?
Can I cancel my subscription?
How much refund do I get after cancellation?
Can I reschedule my delivery?