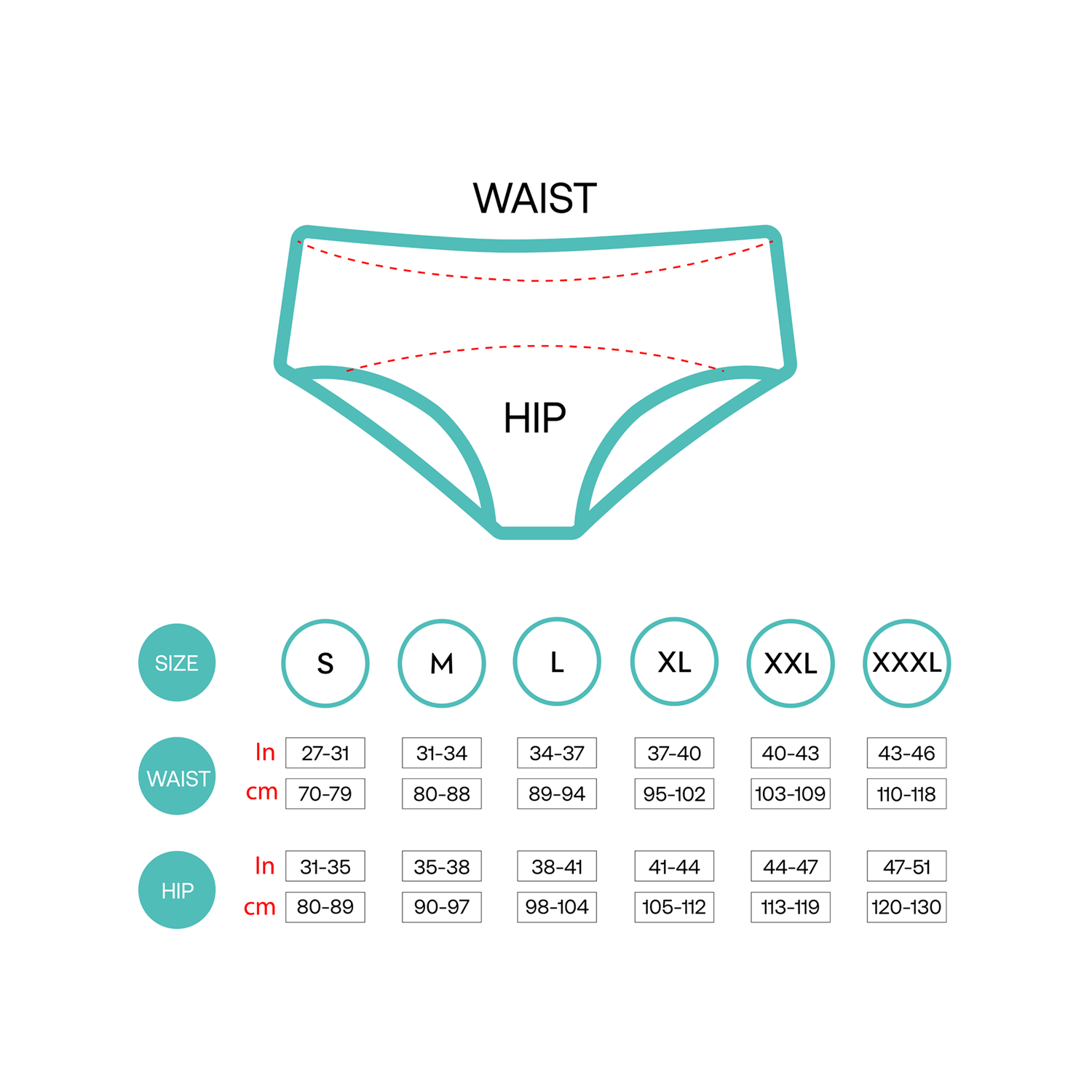 Zorb Reusable Period Panty (Black)
Sale price
₹ 999
Regular price
₹ 2,999
Tax included.
Estimated Delivery:Dec 16 - Dec 20
Green Queen: The Zorb. Period Panties are made with 100% organic cotton and lasts for up to 12 months, making you a sustainable and eco-friendly menstruator.

Period Armour: With a capacity of absorbing upto 4x regular sanitary napkins and leak-free protection for up to 8 hours, the Zorb. makes for the best protection against any period-related discomfort.

Hello, Convenience: These panties ensure you go rash & stain-free while being so easy to clean, you won't even have to wait for your next laundry cycle!
Period superheroes, assemble! Lemme Be's Zorb. Period Panties are like superhero underwear for your menstrual cycle!

Zorb works by using super-absorbent fabric and a waterproof layer to keep all your period leaks locked and make you feel dry and confident all. day. long!

You bet they are! Our period panties are designed to be as leak-proof as possible, so you can say goodbye to those embarrassing panty stains once
Our period panties are high absorbant and can be worn for up to 10 hours without needing to be changed. (Depending upon your flow)
So go ahead and live your life without worrying about your period slowing you down.
 To keep your period panties in tip-top shape, we recommend keeping them under running water and then just washing like your other undies. 
Just avoid using fabric softeners or bleach, as they can mess with the absorbent layers.