Z menstrual cup is a reusable menstrual cups that collects your monthly blood flow. Inserted like a tampon super plus. Best intimate hygiene alternative protection for reusable cotton pads, period pads and sanitary towels.
Made of medically certified silicone from USA, soft touch silicon with rounded edges, no sharp points, a larger and flexible rib ensures a comfortable fit and leak free experience. Perforated lines on the tip provide plenty of grip for easy removal.
Z cup offers a complete protection and an odorless and sensation-free period. Enjoy the freedom to move. No more rushing to the bathroom to change your pad or tampon.
Here's a few numbers to boggle your mind. Needless to point out, pads and tampons aren't re-usable. Z cups meanwhile are reusable and can simply be soaked in hot water to sterilize. Use safely for 3-5 years
Used similarly as a tampon, but the Z Cup can collect upto 3 times more than a tampon can absorb. With 8 to 12 hours of leak-proof protection, it helps you have a rash free and stain-less period!
Package contents: 1 Menstrual Cup
Quantity: 1 Lemme Be Z Cup
• Medical Grade Silicone
• Leak-Proof Double Rim
• 55 ML Capacity
• Flat Fit
• Petal Thin Silicone
Be worry-free with Lemme be's Z disc that are designed for your unique body and lifestyle. Z Discs are made from petal thin silicone, preventing leaks. Our discs are made to perform with your daily routine.
Use menstrual soft rings for best care for your periods. Unlike other products, one size fits women of all ages and sizes. Z disc holds upto 55ml of fluid and is the preferred choice for heavy or light periods.
Z disc is the most comfortable period product in the market. It prevents menstrual odor, rashes, and dryness. It cannot feel at all once inserted. Z disc is easy to change, remove and dispose.
Lemme be's Z disc prevents leaks upto 12 hour , during exercise, while swimming, Z disc makes a comfortable seal at the base of the cervix which leaves you worry-free during all of life's activities.Accordion content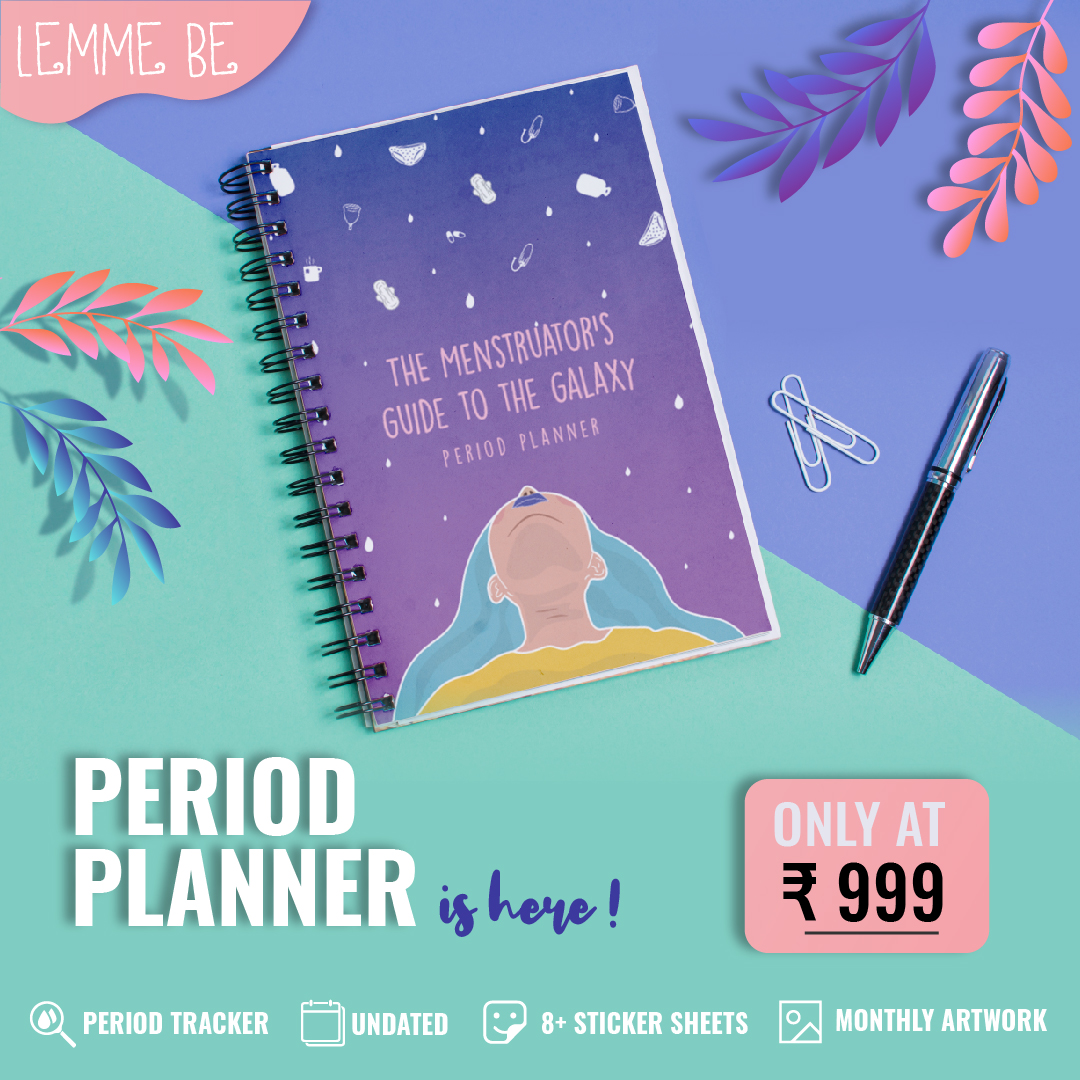 Period Planner
• Undated Planner - Start at your own pace! Choose to track your periods whenever you want. 🤩

• Monthly songs - To resonate with your menstrual tunes! 🎶

• Period tracker - Cause duh it's a menstruators' planner! 📅

• Activity pages - To calm you down during overwhelming days & to boost your mood during mellow days. 🌻

• Monthly artwork - All the beautiful things for the beautiful human reading this! 🥰 and much more...
Buy Now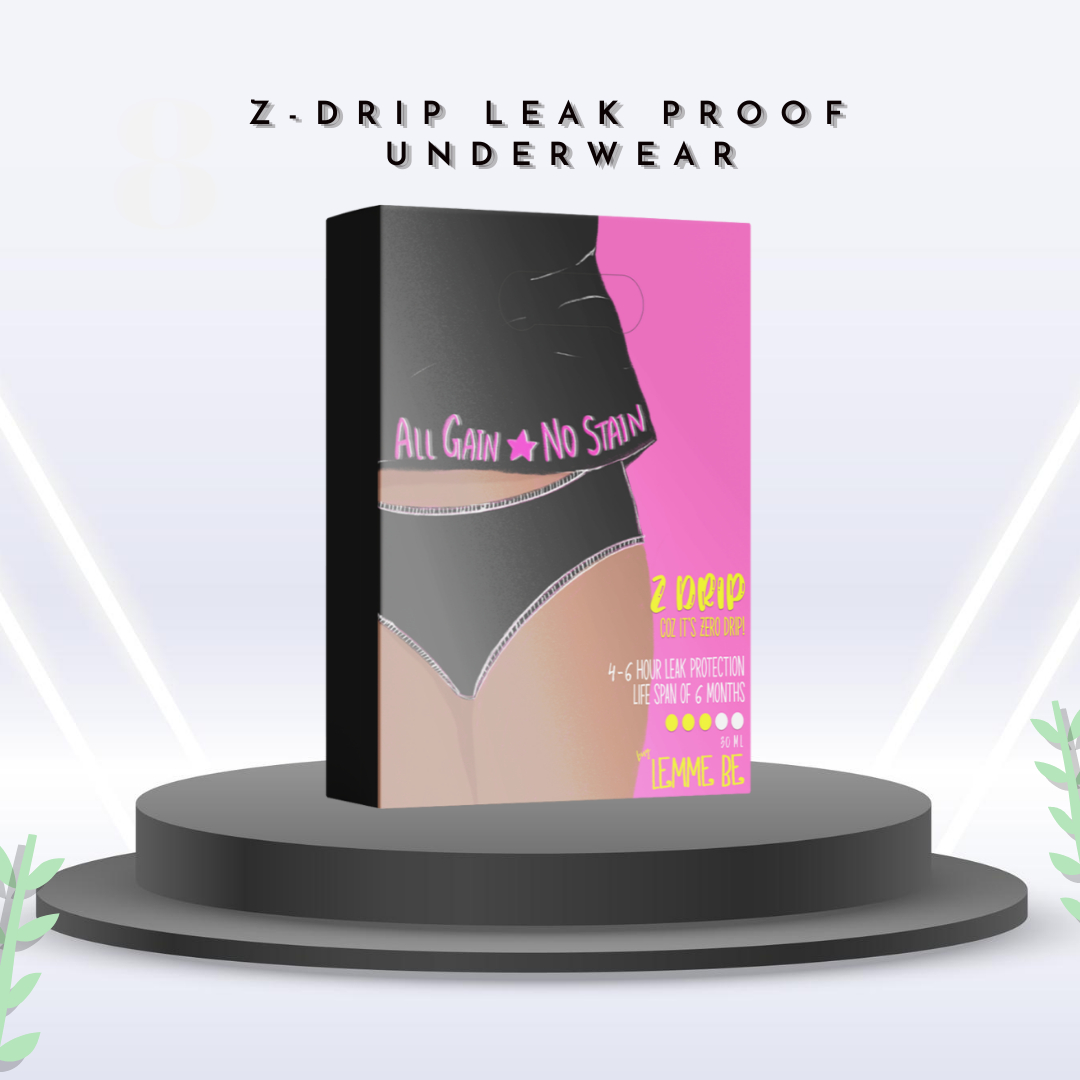 Period Underwear
• Multiple Layers - The body is made up of sustainable bamboo fiber & 5% lycra for some stretch

• Soft Cotton - The top layer is made of soft cotton

• Bamboo Fiber- The middle layer is made of 56% bamboo fiber, 24% cotton, & 20% polyester

• Breathable TPU - The final layer is made of 100% breathable TPU to seal the drip!

• Rewash & Reuse - Can be used for upto 4-6 hours
Buy Now